Exmouth charity provided Christmas Day lunch for people on their own – here's how you can support them via the Co-op
Co-op members can raise money for local causes in Exmouth when they buy selected Co-op branded products and services
---
By Will Goddard
Posted: Tuesday, 17th January 2023 11:24 am
---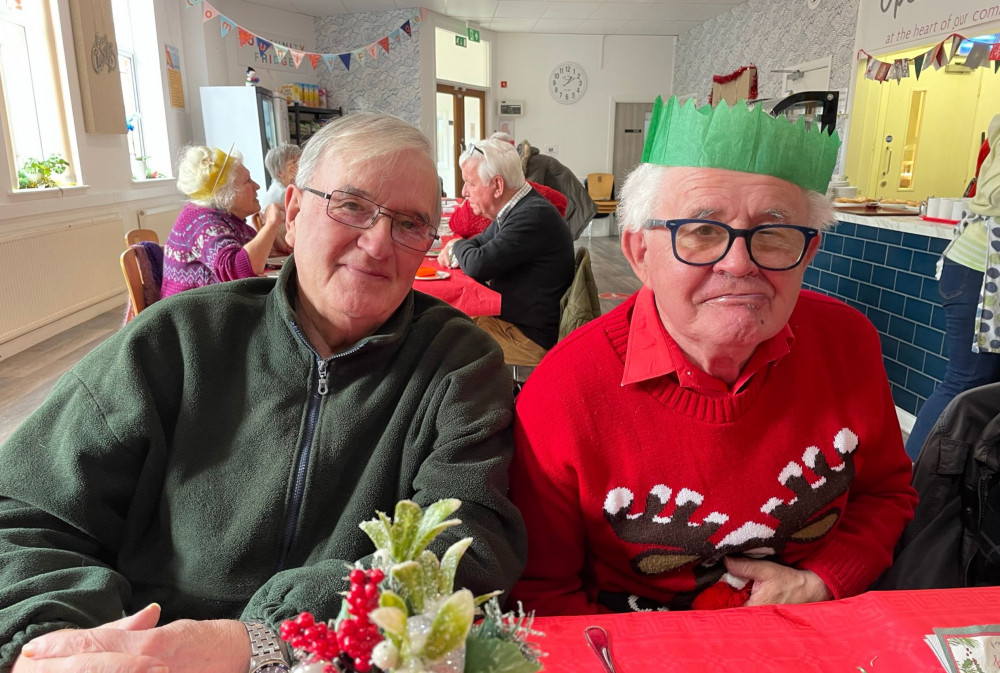 The charity provided Christmas lunch to 27 people who would have otherwise been on their own (Open Door Exmouth)
Big seasonal moments
Local charity Open Door Exmouth provided lunch to 27 people who would have otherwise been on their own at its hub on South Street on Christmas Day.
Founded in 1995 initially as a homeless drop-in centre, it now has four ongoing projects aimed at tackling poverty and social isolation in the area.
At its community hub, it offers a community café with low-cost and free meals, an anonymous grab-and-go community fridge, parent hub and baby bank with free nappies, and more.
Open Door Exmouth CEO Lisa Pike said: "Having been unable to provide a Christmas Day lunch for the last three years, we were delighted to be able to open our doors once again inviting 27 special guests who would have otherwise been on their own on Christmas Day.
"Two members of staff and 11 volunteers helped make the day extra special. All guests enjoyed a three-course meal and left with a delicious bag of teatime goodies and a Christmas present."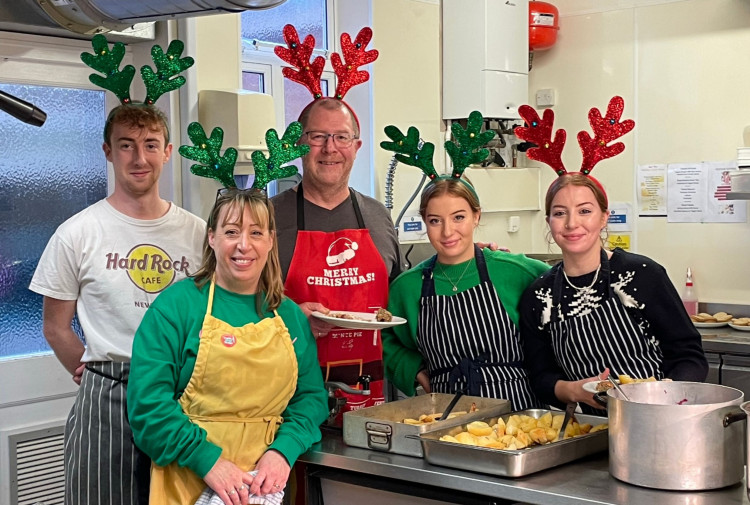 As a 'local cause' supported by the Co-op as part of its Local Community Fund, Co-op members can raise money for Open Door Exmouth when they buy selected Co-op branded products and services.
Two pence for every pound spent goes into their Co-op Membership account, and Co-op gives the same to support community organisations and local causes. Co-op membership helps support Co-op's national charity partners as well as the Local Community Fund causes.
In Exmouth, the three new Local Community Fund causes are Open Door Exmouth, Exmouth Youth Theatre and Exmouth Talking Newspaper.
Each time a Co-op member swipes their membership card they can choose which cause to donate to. Nominating a selected charity can be done through the Co-op app (community tab) or online at: https://membership.coop.co.uk/causes.
However, if you do not pick a specific cause, the money will still be donated and split equally among the store's nominated charities.
See www.coop.co.uk/membership to find out more or become a Co-op Member.