Co-op helps Exmouth mental health non-profit hire new staff member
The Co-op in Exmouth has enabled HeadsUP, a local mental health organisation, to hire a new member of staff
---
By Will Goddard
Posted: Wednesday, 22nd June 2022 10:50 am
---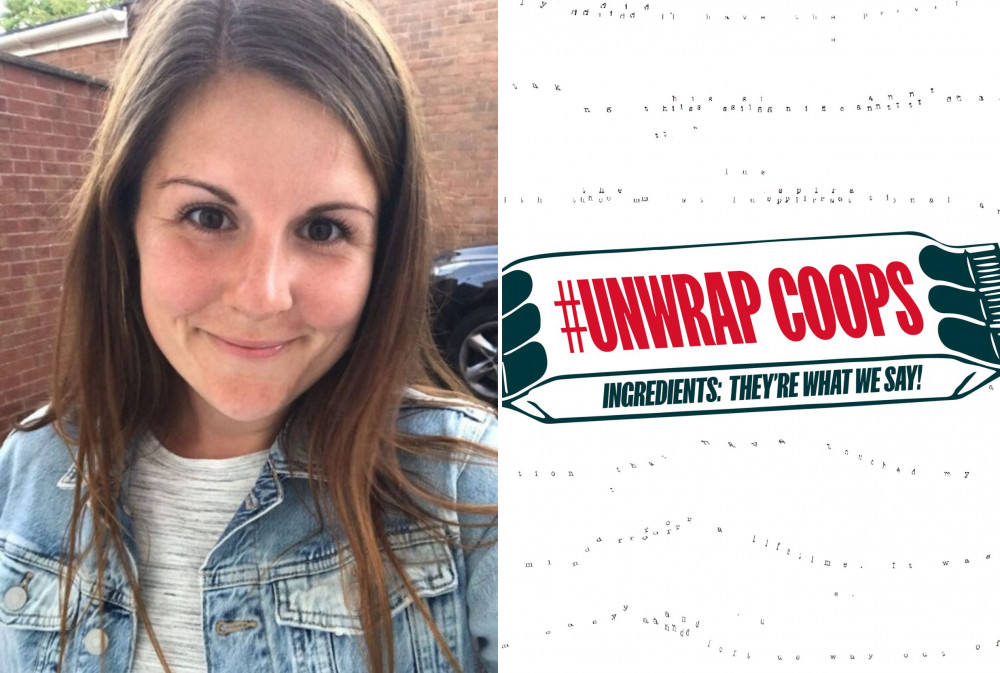 L: Lucy Burch (HeadsUP). R: #UnwrapCoops (Co-op)
Moments that matter
The Co-op has launched a new campaign, #UnwrapCoops, to coincide with the annual 'Co-op Fortnight', which this year is taking place from Monday 20 June to Sunday 3 July.
The #UnwrapCoops campaign seeks to highlight the positive influence your local Co-op is having on members' lives.
Co-ops are owned by the people closest to the business, not distant investors. This means beyond profits, Co-ops focus on how they can bring value to their members and community.
Our co-operative in Magnolia Walk has been life-changing to the community of Exmouth, particularly through the Co-op Local Community Fund (LCF).
Boosting self-esteem in local schools with HeadsUP
Thanks to the Co-op LCF, which provides funds to three chosen local causes each year, community interest company HeadsUP has been able to hire a new member of staff.
HeadsUP, which has been operating in Exmouth since 2019, offers free mental health awareness sessions to local schools and youth groups.
Lucy Burch, who lives in Budleigh Salterton, was able to join thanks to the funds.
A project worker, she works alongside founder Paula Baker to provide the awareness and education sessions on mental health to local primary and secondary schools in the Exmouth area.
She is also a level 2 qualified football coach. This lets her run sports-based sessions to show the benefit of exercise on physical and mental health.
Lucy said: "Through my work, young people are better equipped with strategies to learn how to cope with their emotions/moods and help others that may need it.
"It boosts their confidence and self-esteem and allows them to understand how they can look after their mental health.
"I am really passionate about spreading awareness and helping young people with their mental health. I have worked in a secondary education setting for the past 10 years before joining HeadsUP and have witnessed an increase in the amount of students that struggle with mental health issues.
"If my work can provide early intervention, then hopefully we can prevent as many individuals presenting themselves with mental health issues as they progress to adult years.
"I had seen first-hand the positive impact HeadsUP was having on students at Exmouth Community College so knew that was a team I would love to be part of."
The annual Fortnight campaign runs from 20 June to 3 July. Keep an eye out for the #UnwrapCoops hashtag on social media to celebrate the stories and gifts that a Co-op can give a local community.
Become a member of the Co-op today and receive £3 off a £10 shop.
When a new member joins the Co-op using the Co-op App from now until – 12 July, they will receive a digital offer for £3 off, when they spend £10 or more in our food stores.*
*Offer excludes alcohol, fuel, lottery and stamps. Members can buy excluded items in the same transaction, but the total of their basket needs to be £10 without them for the offer to work. Full Terms & Conditions can be found here.
When Co-op Members buy selected Co-op branded products and services, 2p for every pound spent goes into their Co-op Membership account and Co-op gives the same to support community organisations and local causes.