'Emotional day' for Exmouth In Bloom as sculptures are installed on roundabout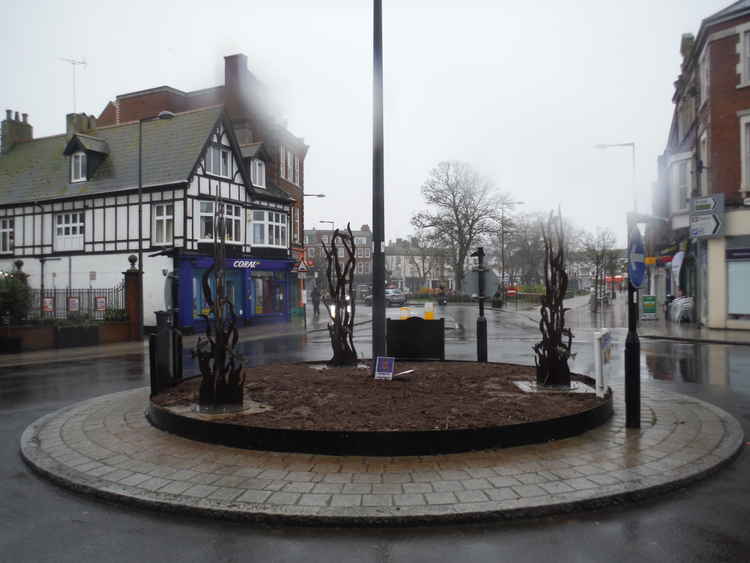 The sculptures in place on the roundabout. Picture: Exmouth In Bloom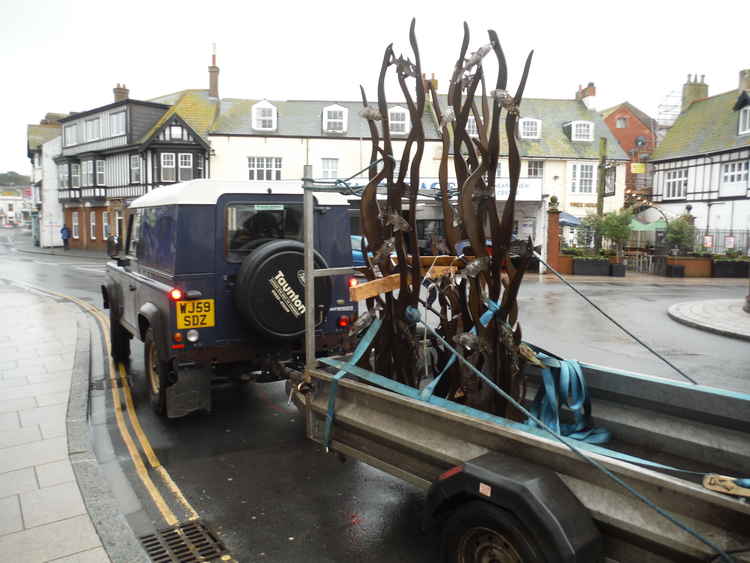 The sculptures arriving on the trailer with Anthony and Ray. Picture: Exmouth In Bloom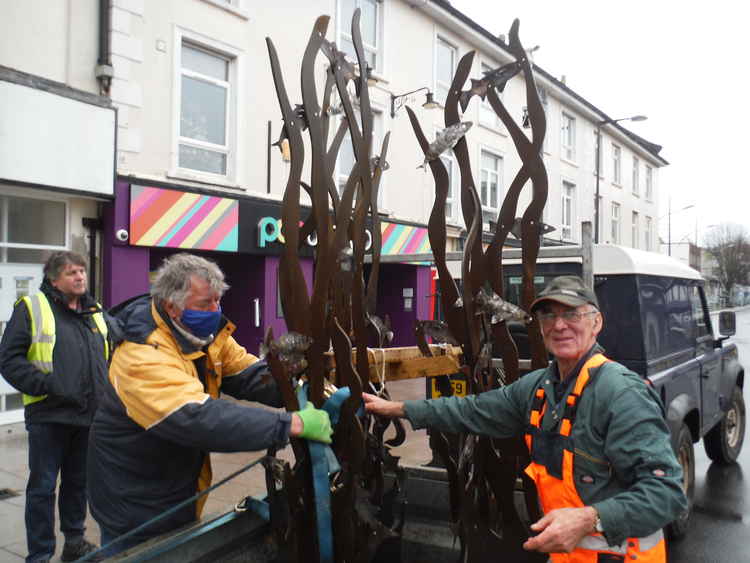 Carefully unloading the sculptures. Picture: Exmouth In Bloom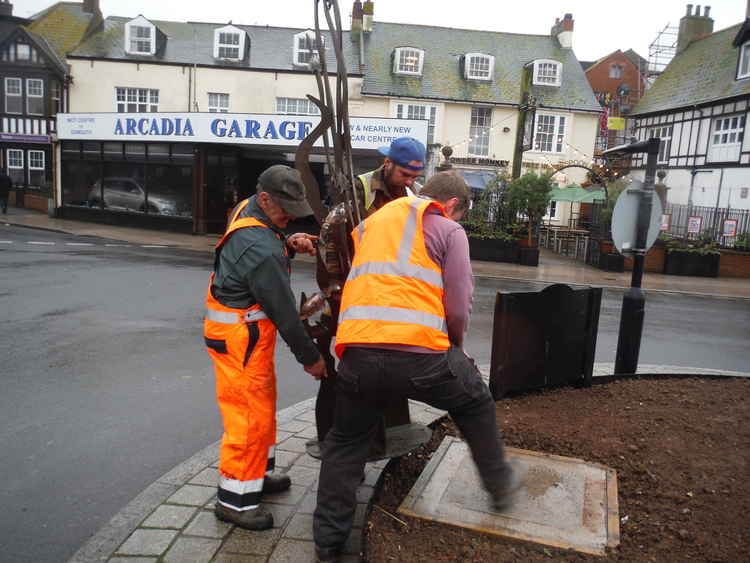 Manoeuvring the sculptures into position. Picture: Exmouth In Bloom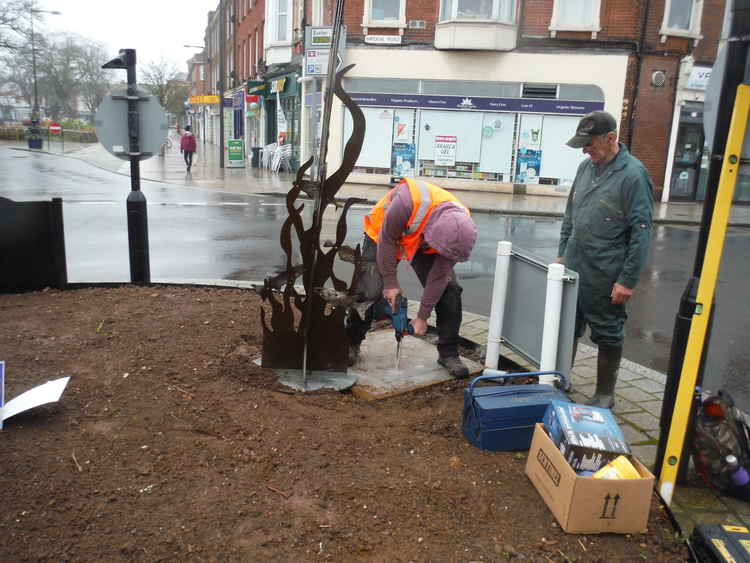 Fixing the sculptures to their plinths. Picture Exmouth In Bloom
A project to transform the roundabout at the entrance to Exmouth town centre has reached a landmark stage, with the installation of three metal sculptures representing fish swimming through fronds of seaweed.
The sculptures have been created by Hemyock-based artist and blacksmith Anthony Doble, based on drawings by Exmouth In Bloom's Graham Bell, who's also a member of Exmouth Art Group. Anthony worked on the sculptures during lockdown and came to install them earlier this month.
The sculptures arrived on a trailer driven by Anthony's grandfather Ray, and were unpacked and unloaded in the layby, rolled carefully across the road, lifted on to their plinths and bolted into place.
Exmouth In Bloom will continue the project by continuing the hard landscaping, and doing the planting, which will reflect the maritime theme of the sculptures.
Group's vision becomes a reality
Marion Drew, vice-chair of Exmouth In Bloom, said it had been 'an emotional day' for the group to see its vision for the roundabout become a reality after a year in preparation and planning.
She thanked Anthony Doble for his enthusiasm, and for having the talent and skill to bring the group's ideas and Graham Bell's drawings to life.
She said: "It has been an absolute pleasure working with him, and Exmouth in Bloom are proud to know that this is his first public commission.
"There will be an official unveiling and recognition ceremony in the spring and we look forward to sharing that event with readers then."
More information on this project is available on Exmouth In Bloom's website.