Council condemns repeated bullying graffiti in Exmouth's Phear Park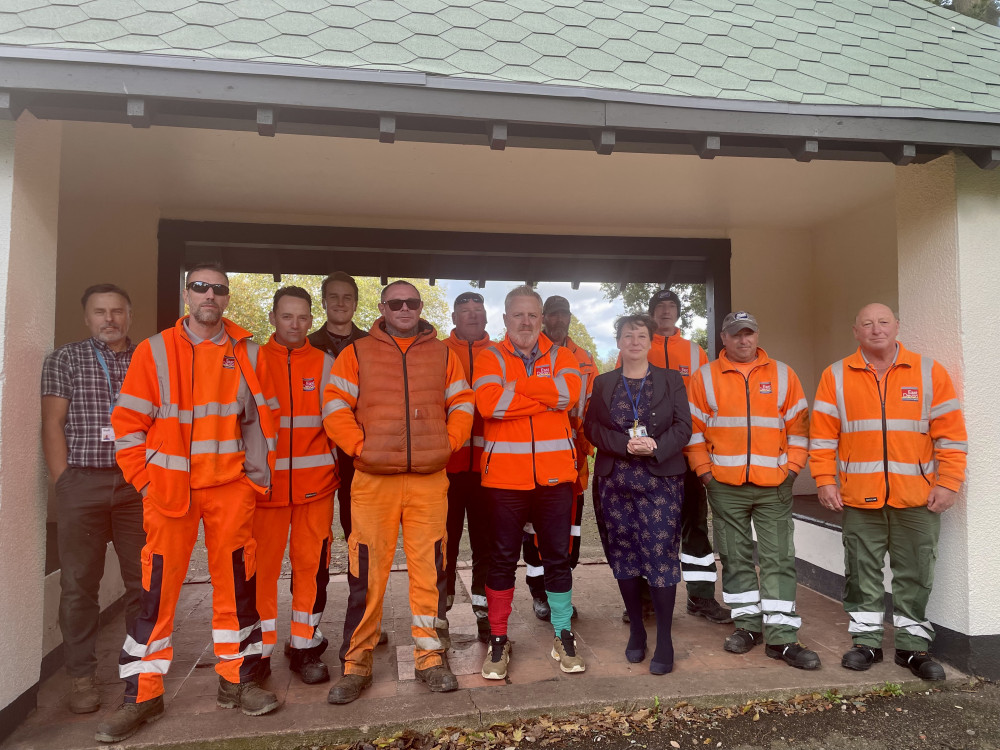 EDDC said that it is now looking to remove the Phear Park shelter if the problem cannot be resolved (EDDC)
East Devon District Council has condemned a spate of bullying graffiti that appeared on the community shelter in Phear Park in Exmouth this week.
The local authority said that "nasty and victimising" comments were written about a number of children in three "back-to-back" incidents between 3pm and 5pm on weekdays.
The council has already repainted it twice and now must do so again.
EDDC said that it is now looking to remove the Phear Park shelter if the problem cannot be resolved.
The toilets at the park were also targeted and some benches damaged, appearing to have been kicked until broken.
EDDC Area Officer for Exmouth Peter Crofts said: "It's very disappointing that a minority of people can cause such alarm and distress with graffiti of such personal and directed content.
"It is also costing EDDC a lot of time and money to be continually painting over these harmful words.
"As it is anti-bullying week, we felt this was a perfect time to get together and work on a strategy to show those individuals that intimidating and bullying behaviour will not be tolerated in Exmouth.
"I would like to urge members of the public to report any illegal activities witnessed to the police, in order help identify the culprits and put a stop to this anti-social behaviour."
If you see anything suspicious in the area, or have witnessed the vandals in action, you can contact EDDC with any pictures or descriptions you have by emailing [email protected].