District council hangs in the balance after new independent councillor elected
By Georgia Cornish - Local Democracy Reporter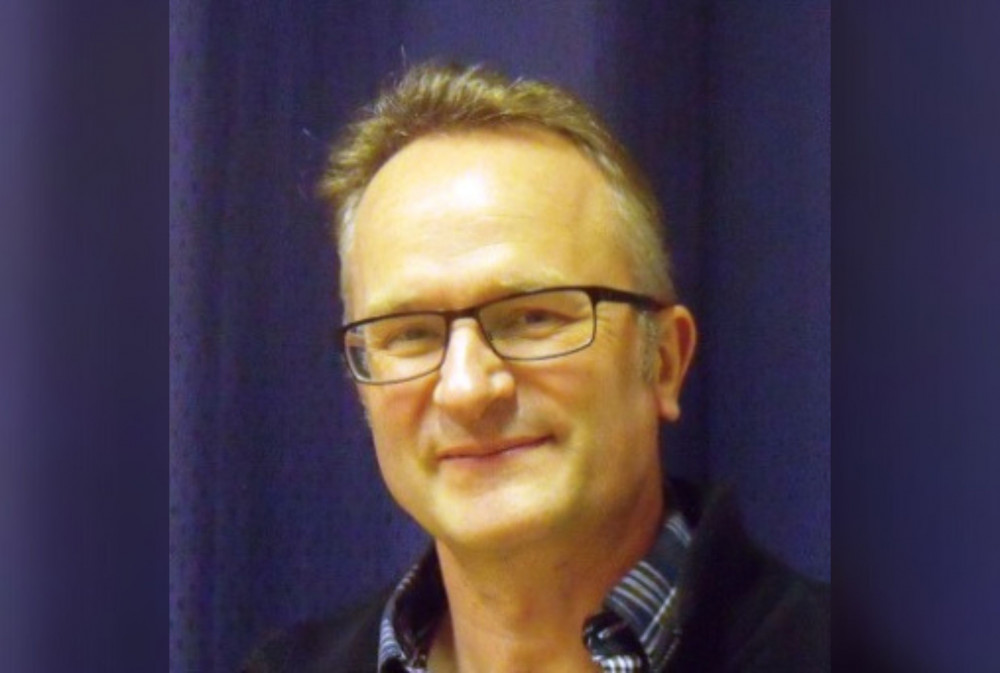 Cllr Chris Burhop (Newton Poppleford and Harpford Parish Council)
No single party or group on East Devon District Council has overall control following the Newton Poppleford and Harpford by-election.
Chris Burhop (Independent) won the seat with 560 votes after a 46 percent turnout for the poll on Thursday (10 November).
The election was called following the death of Cllr Val Ranger in August. Vice Chair Cllr Ranger died following an 18 month-long battle with stomach cancer.
In his winning speech, Cllr Burhop paid tribute to Cllr Ranger, with whom he had worked closely, saying: "When faced with the many decisions that go with this role, I will always think to myself 'what would Val do?'"
He also described winning the election as one of the proudest moments of his life.
When asked if he would consider joining the Democratic Alliance Group within the council, Cllr Burhop said he had been invited to join them but would be taking a couple of days to consider his response.
Cllr Ranger was part of the Democratic Alliance and Cllr Burhop said independence was something many residents asked him about whilst canvassing and is something he values as well.
He reports that the group have offered him assurance that he can remain independent in his views, something which he says would allow him to put those he represents before a need to "tow the party line", which is "very important" to him.
At the time of writing, the Democratic Alliance Group have 22 seats, as do the Conservatives.
Other candidates contesting the Newton Poppleford and Harpford seat included Paul Carter (Conservative) and Caleb Early (Labour).
Cllr Burhop is also the chair of Newton Poppleford and Harpford Parish Council.