Exmouth: East Devon ranks highest in county for booster jab uptake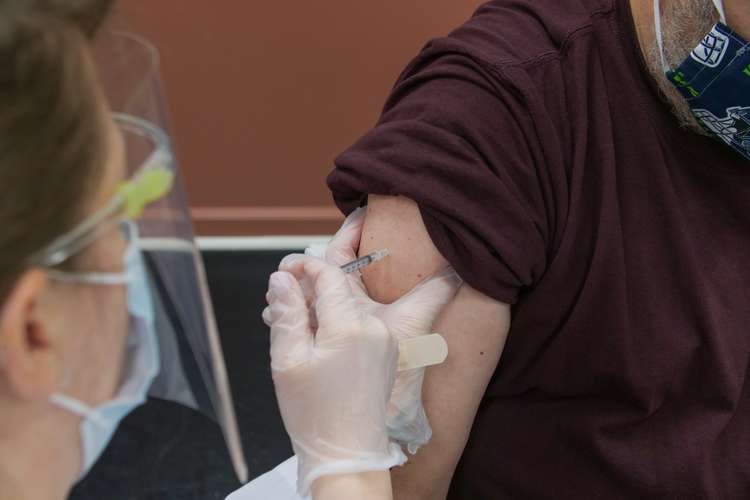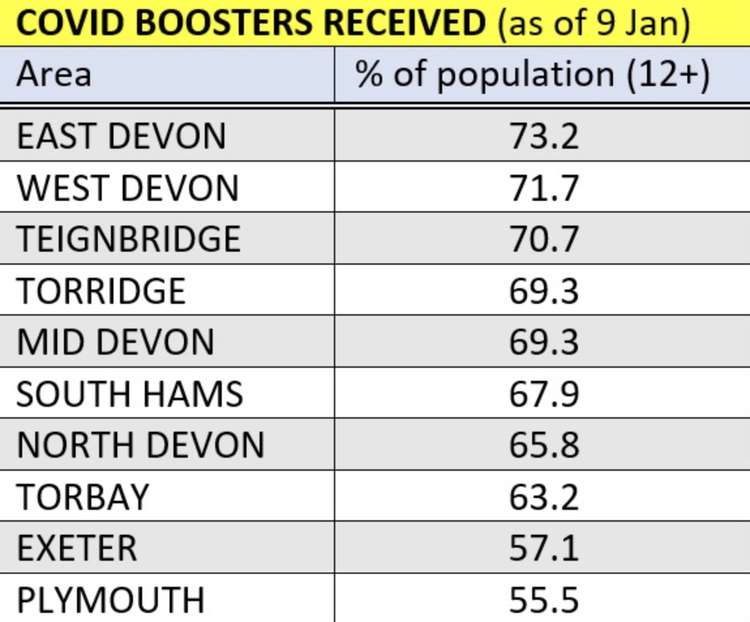 Most parts of Devon have higher Covid booster rates than the national average, new figures show.
Across the UK, 62 per cent of those aged over 12 have received a booster (as of Monday 9 January) following weeks of campaigning urging the public to "get boosted now" for protection against the Omicron variant.
In eight of the ten council areas in Devon (excluding Devon County Council) the proportion is higher, with only Plymouth and Exeter lagging behind at just over a half – likely due to their younger populations.
East Devon ranks highest in the county at 73.2 per cent – the sixth highest figure in England. West Devon also features high on the most vaccinated table at 71.7 per cent of eligible residents.
Teignbridge, Torridge, Mid Devon and the South Hams all rank highly at around 70 per cent, while North Devon and Torbay also come in above the national average.
Despite the good take-up so far, the NHS in Devon is still encouraging people who haven't already to come forward for their vaccine during a month they have billed 'Jabuary,' adding that clinics in Devon remain open to anyone eligible who has not yet had their first, second or booster dose.
It cited the World Health Organisation, who recently said that while the Omicron variant appears to be less severe compared to previous strains, it should not be categorised as "mild" and can still cause serious and life-threatening illness.
The new campaign locally comes amid a recent surge of covid cases in the county. Recorded cases of the virus in the Devon County Council, Torbay and Plymouth are all up significantly in the past week, though still remain below the UK average.
NHS Devon's chief nurse, Darryn Allcorn said: "Covid case numbers locally are much higher than previously, so it is more important than ever to get vaccinated.
"You will always get a warm welcome from our staff and volunteers; and if you struggle to stand in queues, have a needle phobia or have any concerns please let a marshal know, so we can support you.
"Please don't underestimate this virus. Having the vaccine, even for young people, makes you much less likely to need hospital care."