Exmouth mayor elected for fourth term in a row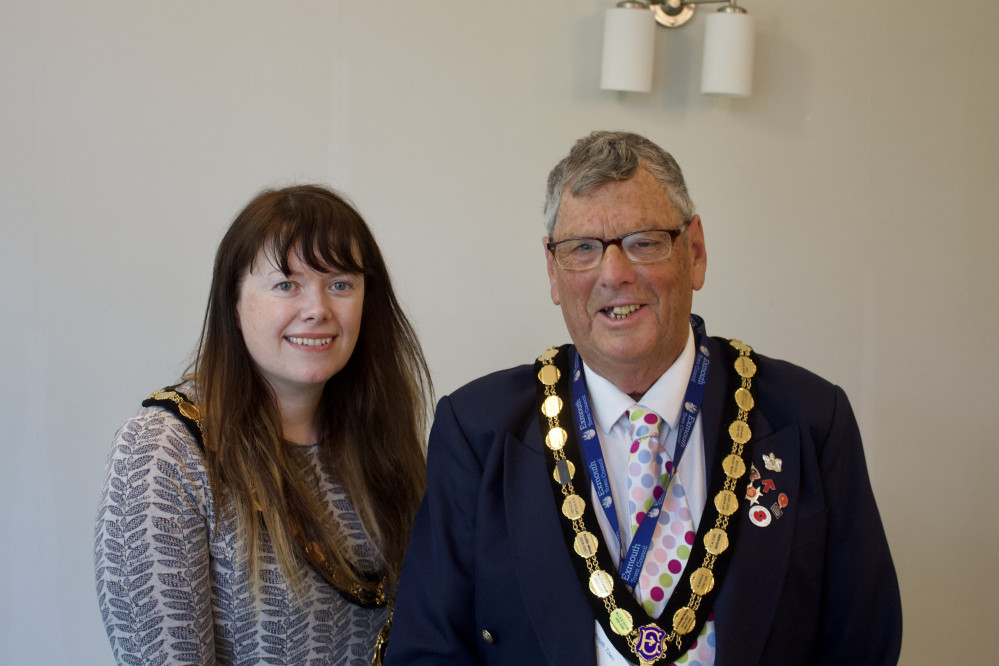 Deputy Mayor Cllr Alex Sadiq and Mayor Cllr Steve Gazzard (Nub News, Will Goddard)
Exmouth Town Council today (Monday 16 May) elected Cllr Steve Gazzard as mayor for the fourth year in a row.
Cllr Gazzard, who represents Exmouth Withycombe, has been the mayor since May 2019.
Cllr Alex Sadiq, who represents Exmouth Town, was also elected deputy mayor for the second year in a row.
Cllr Gazzard thanked his supporters during the meeting.
Speaking about the mayor before the vote, Cllr Tim Dumper said: "As mayor, you need to be able to speak with everybody, relate to everybody, and Steve has this remarkable ability to know the right words at the right time and I think that makes him particularly suitable.
"Whereas normally we wouldn't have quite such long mayoral terms, I think in this case it is justified… we have been out of action for the last two years or more and I think that Steve needs a chance to demonstrate his abilities in full."
Councillors are chosen to be mayor and deputy mayor each year at the town council's annual meeting in May.