Exmouth Museum closes for the winter after 'successful year'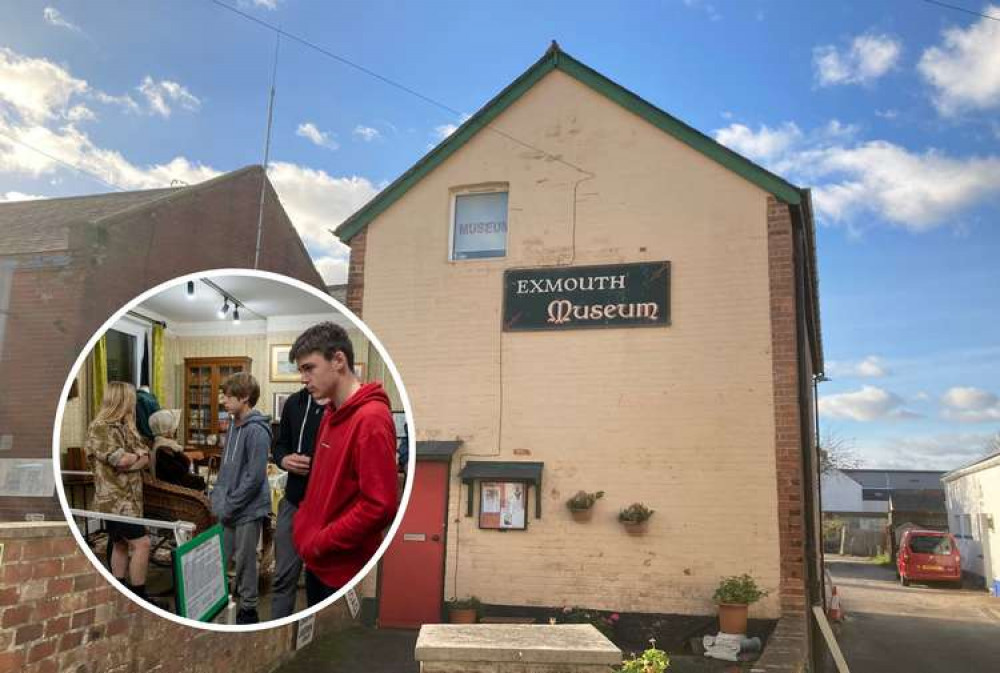 Exmouth Museum (Nub News, Will Goddard). Inset: Exmouth and Budleigh Salterton Explorer Scouts visiting the museum (Mike Menhenitt)
The Exmouth Museum has now closed for the winter after a successful year.
The museum managed to buy its building in Sheppards Row earlier this year thanks to a council grant, local support, and other contributions.
It was visited on 15 November by the Exmouth and Budleigh Salterton Explorer Scouts - who reportedly impressed the museum staff with their level of interest and questions.
A spokesperson for the museum said: "Our visitor numbers are up for which we are so grateful coming on the back of what has been a terribly difficult time for everyone so a big thank you to you all.
"If any local groups would like to arrange a visit we would be delighted to hear from you and look forward to welcoming you.
"The museum is a wonderfully fascinating place packed with a wealth of exhibits and information on the history of the town and its people.
"The museum is now carrying out various improvements for 2022 so watch this space!"
You can find the Exmouth Museum on Facebook here.
—————
For daily updates on what's happening in Exmouth, follow us on Facebook and Twitter. You can also sign up to our free weekly newsletter featuring exclusive articles for subscribers - just type your email into the box below.