Exmouth Museum to put Tesco Community Grant Scheme funds towards digitising old footage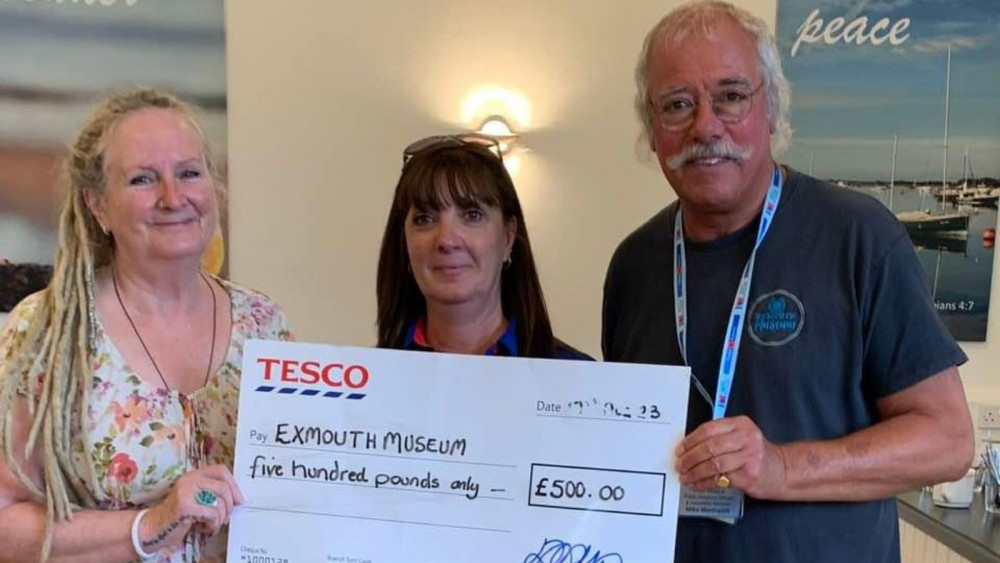 L to R: Tricia Cassel-Gerard, Lisa O'Shaughnessy, Mike Menhenitt (Exmouth Museum and Heritage Centre)
Exmouth Museum and Heritage Centre has been awarded £500 in the Tesco Community Grant Scheme.
It said it will put the funds towards a project involving digitising a quantity of old donated cine film of the town.
A spokesperson said: "The museum would like to thank Lisa O'Shaughnessy, the local Tesco Community Champion and all the supporters who placed their blue tokens into the museum bin while shopping at Tesco.
"This money will be of great benefit to the museum in the latest project of bringing old Exmouth back to life."
Exmouth Museum and Heritage Centre can be found on Sheppard's Row and here on Google Maps.