Exmouth's MP calls for more police enquiry desks to reopen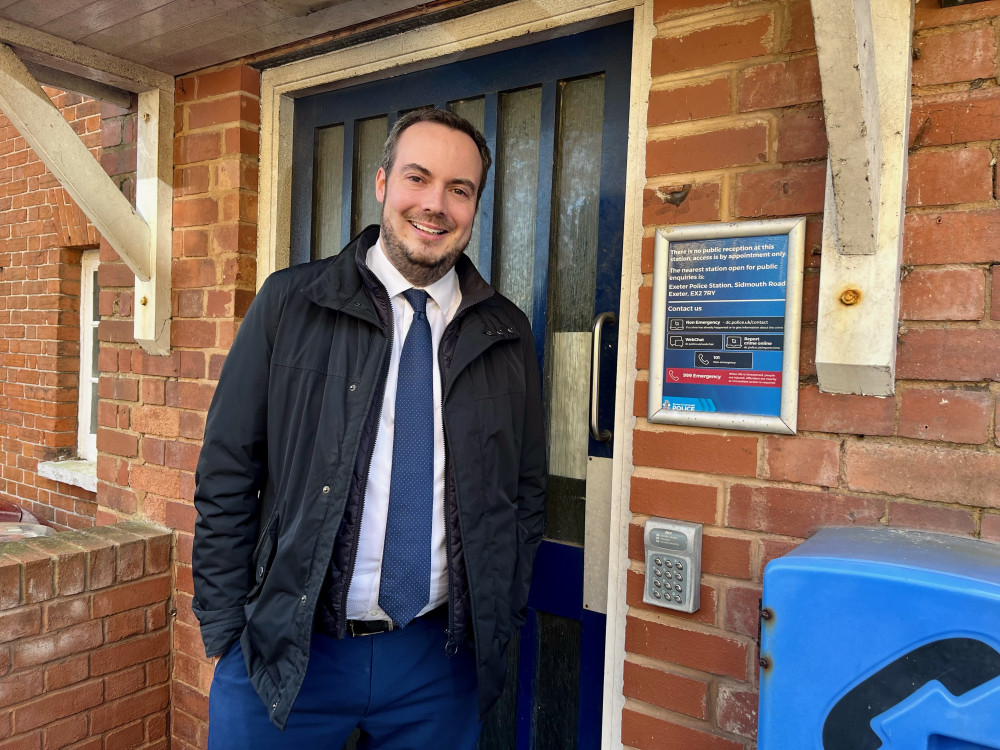 Simon Jupp MP outside Sidmouth Police Station (Simon Jupp MP)
Conservative MP for East Devon Simon Jupp is calling for more police front desks to open in the district.
Exmouth's forthcoming new police station will have an enquiry desk.
Police stations in Sidmouth, Ottery St Mary and Honiton, however, remain closed to the public.
Simon Jupp MP said: "After the success of securing a new police station for Exmouth which will be open to the public, I want to make sure the east of the district also has access to a police station front desk.
"I would warmly welcome a front desk opening in either Sidmouth, Ottery St Mary or Honiton.
"Extra front desks, focusing on the needs of rural communities and market towns, would give people increased awareness and confidence in their local police force, especially during the tourist season.
"I know our Police & Crime Commissioner listens to communities and I hope she will consider re-opening another front desk in East Devon."
Devon & Cornwall's Police and Crime Commissioner Alison Hernandez ran a recent survey asking which police stations the local community would like to have an open front desk. The survey closed on the 2 January.