Funds seized from criminals help Exmouth community fitness project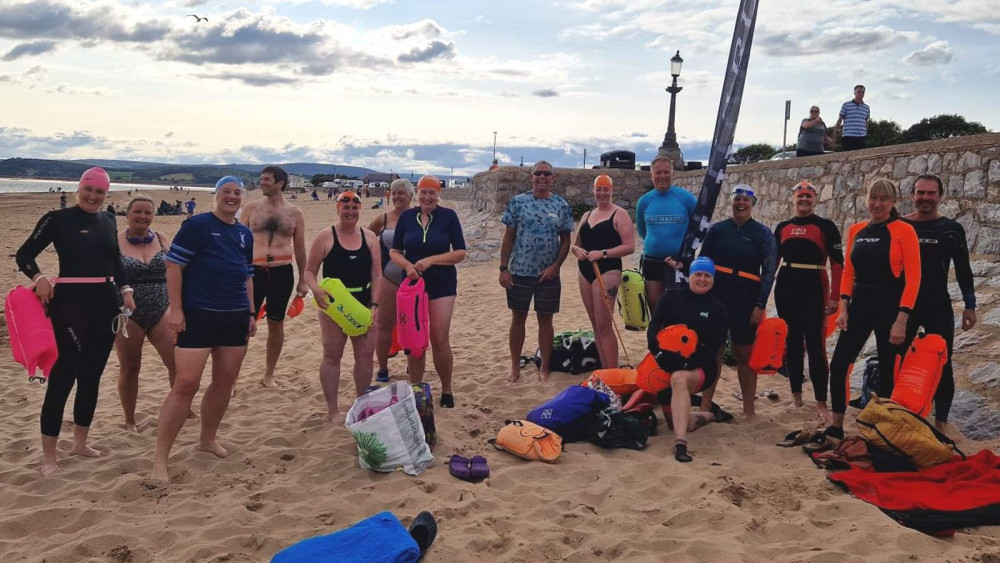 Tri-Hards members on Exmouth beach (Devon and Cornwall Police)
Devon and Cornwall Police has given Exmouth community fitness project the Tri-Hards £1,275 in money seized from criminals to fund training for three people to become open-water swimming coaches.
Under the Proceeds Of Crime Act 2002, police can apply to seize assets from convicted criminals in certain cases and the funds can be distributed by police forces to their communities.
The Tri-Hards, which was founded in 2017 and welcomes people of all abilities and fitness levels, has more than 400 members who take part in swimming, cycling and running.
A Tri-Hards spokesperson said: "The directors and committee of Tri-Hards would like to thank Devon and Cornwall Police for the funding for three open-water swimming leader courses.
"These courses will allow our swimming leaders to increase the capacity of our sea-swimming activities."
Superintendent Tom Holmes said: "Devon and Cornwall Police work with partner agencies such as colleagues at the RNLI and HM Coastguard to promote water safety and try to prevent tragedies at the coast.
"The funding panel decided this was a very worthy cause and we feel the money will be well spent on providing courses for open-water swimming and raising awareness of the potential risks."
To find out more about the Tri-Hards, click here.