Ryanair announces new flights to south Portugal from Exeter Airport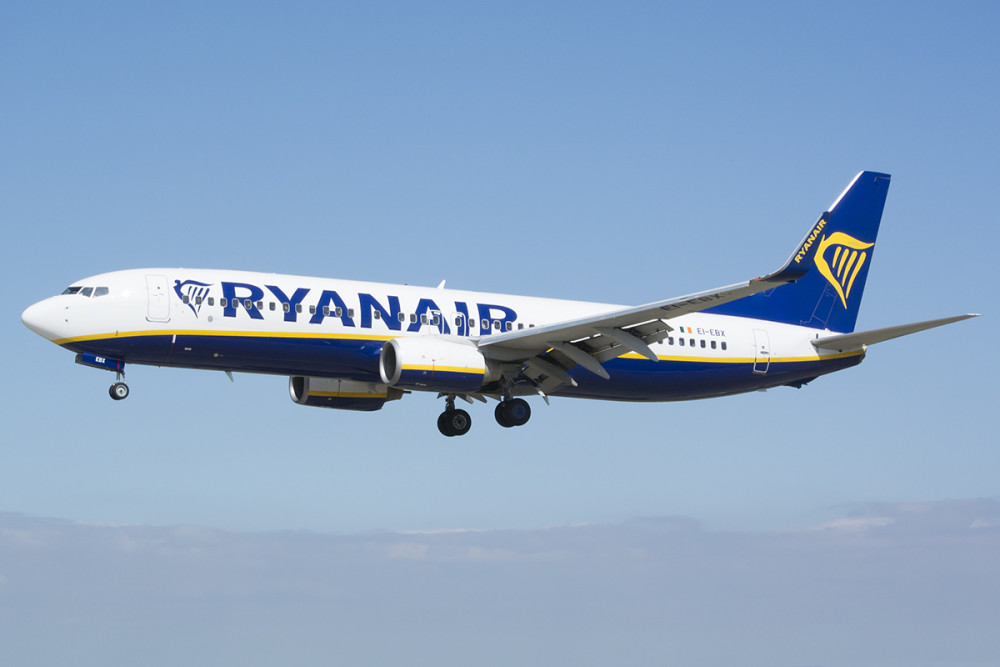 Ryanair Boeing 737 (By Michael Oldfield, CC BY-SA 4.0, https://commons.wikimedia.org/w/index.php?curid=87216124)
Ryanair has announced new flights from Exeter Airport to Faro in south Portugal from 4 June.
The twice-weekly flights, which will run throughout the summer until late October, are in addition to the low-cost airline's year-round flights to Alicante and Malaga in Spain.
The last time flights operated from Exeter to Faro was in 2019 with Flybe, which went bust in 2020.
Stephen Wiltshire, managing director of Exeter Airport, said: "This is great news for passengers and adds another great destination to Exeter Airport's schedule for next summer. Faro has always been a popular route and I'm sure passengers will be delighted to see its return."
Dara Brady, Director of Digital & Marketing, Ryanair said: "We are pleased to announce this new from Exeter to Faro for summer '23, giving our Exeter customers greater choice when planning their upcoming summer holidays to the beaches of the Algarve."
The full list of destinations available from Exeter Airport is now:
Cyprus: Paphos
France: Chambery
Greece: Corfu, Crete, Rhodes, Zante
Lapland: Enontekiö, Pajala
Spain: Alicante, Gran Canaria, Ibiza, Lanzarote, Majorca, Malaga, Menorca, Tenerife
Portugal: Faro
Turkey: Antalya, Dalaman
UK & Ireland: Belfast, Dublin (with connections to the USA and Canada), Edinburgh, Glasgow, Guernsey, Isles of Scilly, Jersey, Newcastle
Special Departures: Arctic Circle
Tickets to Faro from Exeter Airport are on sale now at ryanair.com.