Take a Chance of Us - ABBA tribute
---
UNTIL Friday 26th May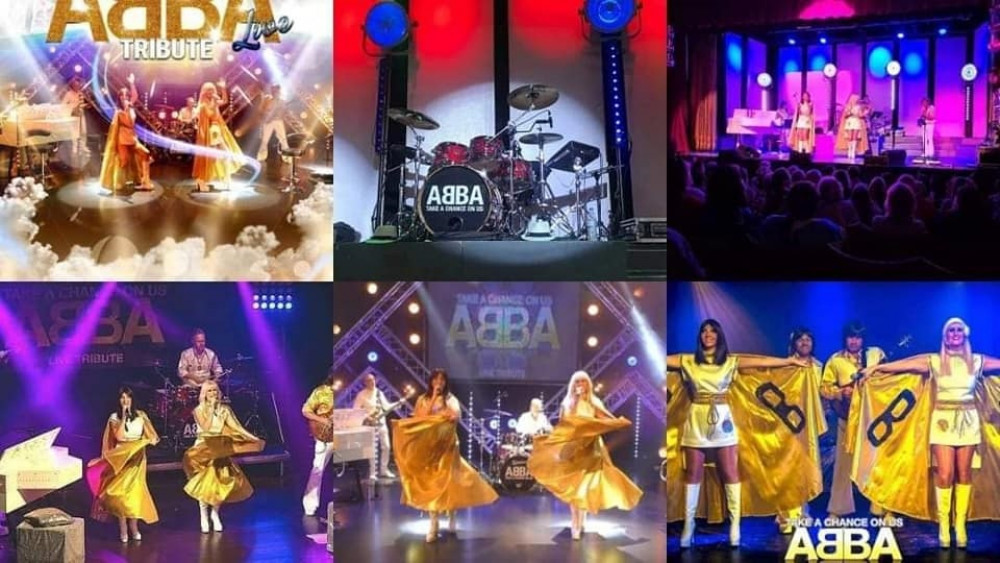 Calling all Abba fans!! Following the fantastic announcements from ABBA themselves regarding their new album release and avatar show, we are sure are all once again in the mood to enjoy the Abba experience with Take A Chance On Us Abba Tribute UK!!
The Abba story continues to be written with the new film , themed restaurants, new songs it never seems to loose its popularity and just keeps growing. If you can't see the real thing then you can still experience the wonderful songs of Abba fantastically recreated in this fully live show.
The band members encourage lots of audience participation and of course it includes all the well known iconic and favourite Abba Hits! So put on those platform boots and funky suits, or just a boa!! and join us for a night of ABBA madness! .
The performers bring energy and fun to the stage and a few surprises! that will ensure you will have a fantastic night to remember. This massively popular show has been selling out regularly, with the band members wonderful personalities, and fantastic musicianship, you'll be glad you " Took A Chance On Us!!!
Perfect for celebrations or just a great night out!!
Add your Exmouth event for FREE here!
Nub It