Exmouth local causes get funding boost from Co-op Community Fund payout
The Co-op's annual Local Community Fund campaign has provided three local causes in Exmouth with much-needed funds
---
By Will Goddard
Posted: Tuesday, 08th November 2022 3:16 pm
---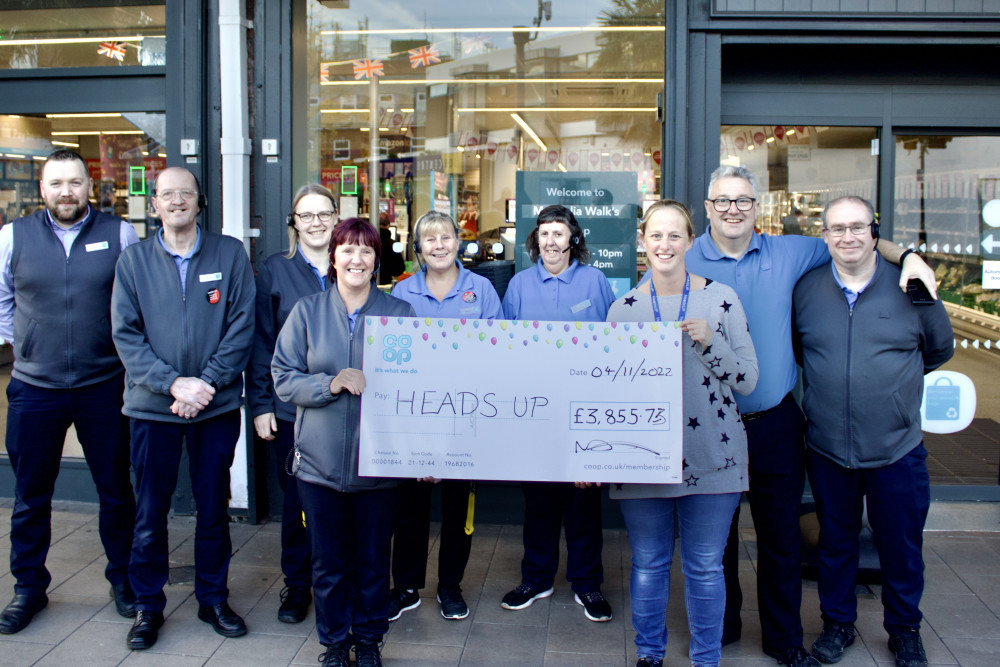 Mental health non-profit HeadsUP received £3,855.73 (Nub News/ Will Goddard)
Local initiatives
Three local causes in Exmouth have received a much-needed funding boost thanks to the Co-op's annual Local Community Fund campaign.
Each year, Co-op stores ask local people to nominate deserving community causes. When Co-op Members buy selected Co-op branded products and services, 2p for every pound spent goes into their Co-op Membership account and Co-op gives the same to support community organisations and local causes.
This month, mental health non-profits HeadsUP and Esteem CIC received £3,855.73 and £3,936.64 respectively, and jobseekers' advice service Glenorchy Job Café (formerly Glenorchy Work Club) £3,836.25 to help fund their activities.
HeadsUP founder Paula Baker said: "With the money last year, we were able to take on a new person and that's going to carry on, because she's done amazing work.
"She does a lot of joint work with LED. They do joint sport sessions around how exercise and mental health are linked and the benefits of that."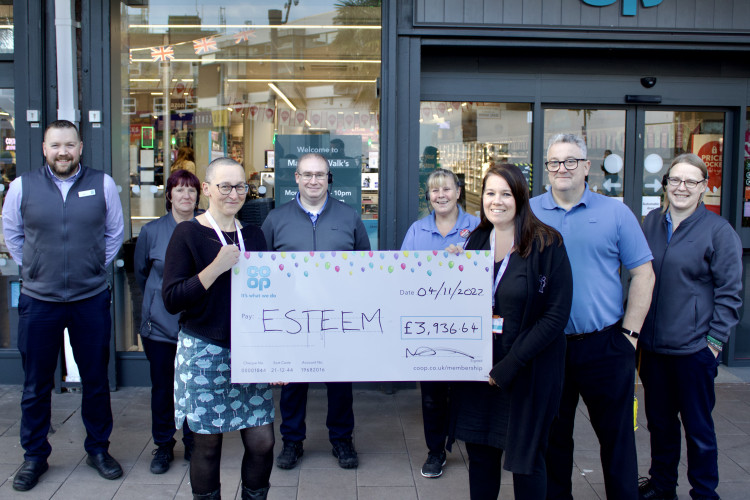 Mental health non-profit Esteem CIC received £3,936.64 (Nub News/ Will Goddard)
Managing Director at Esteem CIC Jenna Grace said: "We are supporting children and young people who struggle with their mental health, or who have additional needs.
"This [money] will go towards funding one-to-one sessions for young people and ongoing work for our family support service."
Glenorchy Job Café Co-ordinator Simon Skidmore told Nub News that the money would go towards rebranding, upgrading computer equipment, and running costs such as heating.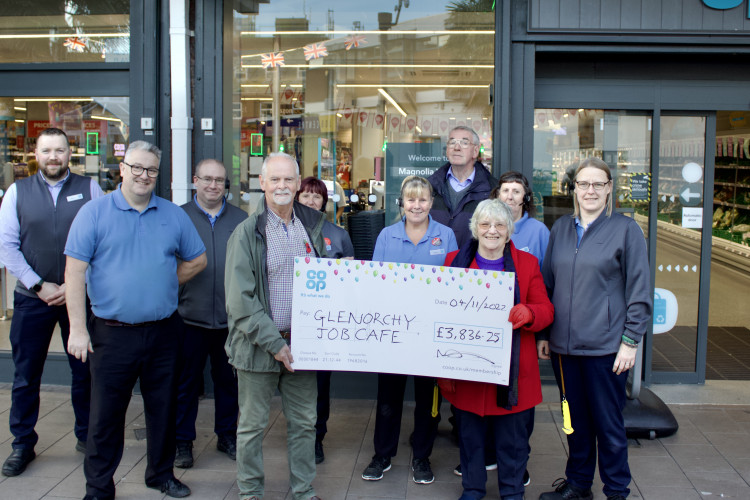 Glenorchy Job Café received £3,836.25 (Nub News/ Will Goddard)
The next round of the Local Community Fund has now opened and the new three local causes for Exmouth are Open Door Exmouth, Exmouth Youth Theatre and Exmouth Talking Newspaper.
Open Door Exmouth is a Christian charity with multiple community projects on the go, including a community cafe and parent hub. Exmouth Youth Theatre provides local youngsters with the opportunity to take part in drama in musical theatre, and Exmouth Talking Newspaper helps visually impaired people stay up-to-date with local news and events in the area.
Supporting these local causes aligns with the Co-op's mission of fairer access to food, mental wellbeing and opportunities for young people.
Since 2016 Co-op Members have raised more than £117m, and the latest round of the Co-op's Local Community Fund has supported as many as 4,500 community projects.
Co-op Membership helps support Co-op's national charity partners and Local Community Fund causes. See www.coop.co.uk/membership.