Armed police deployed to Exmouth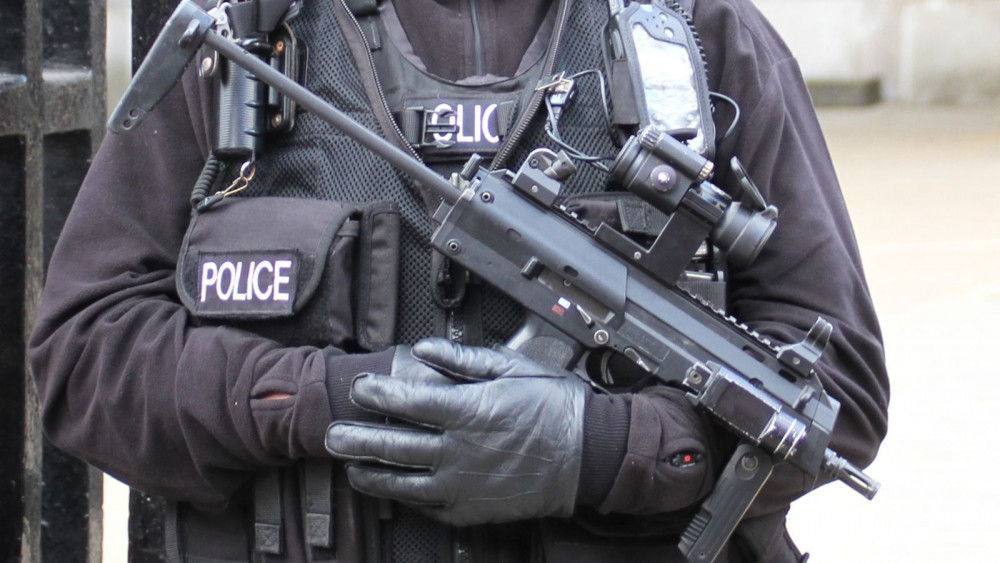 UK armed police officer (Tony Hisgett, CC BY 2.0, https://commons.wikimedia.org/w/index.php?curid=64137917)
Armed police were deployed to Exmouth this morning (Friday 26 May) after reports a man, believed to be in possession of a hammer, was making threats in Tower Street.
Police were called at around 11am. Having searched the area, officers "safely detained" a man in his 20s at around 11.35am.
Firearms officers were then stood down.
Enquiries are ongoing, the force said.