Award winning venison now delivered to your door by Clinton Estates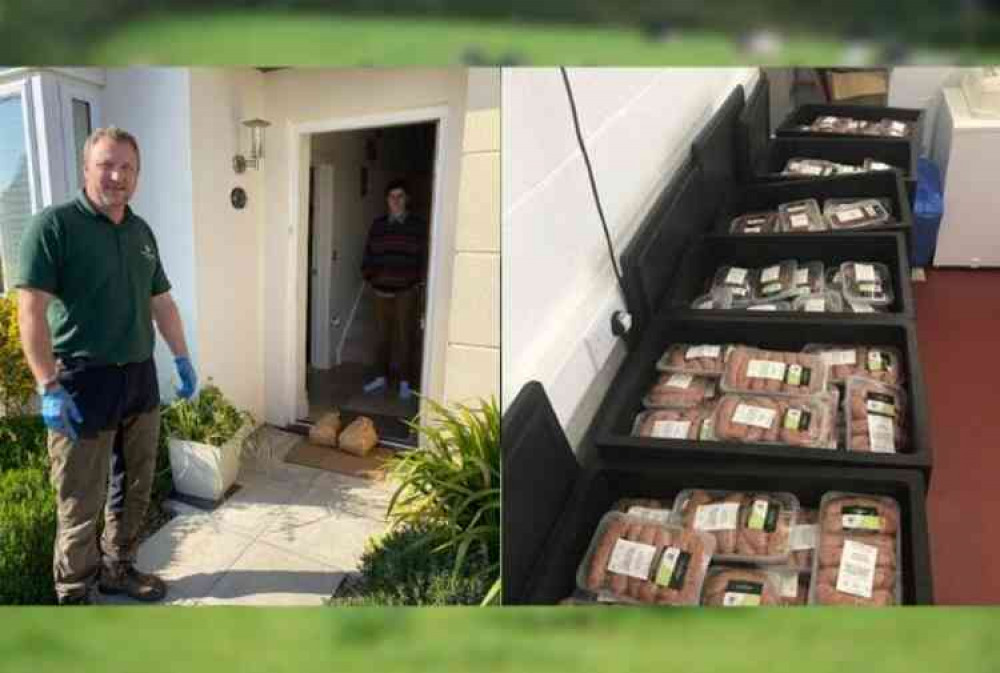 Left: Tom Garner delivering Clinton Venison to a customer in Exeter. Right: Clinton Venison packed and ready for delivery.
Fancy something different for dinner? Thanks to a new delivery service people in Exmouth and the surrounding area can now buy award winning venison to be delivered direct to their door.
Following the temporary closure of its monthly Budleigh Salterton Farmers' Market, due to the coronavirus crisis, Clinton Devon Estates has launched a home delivery service so locals can still buy its award winning Clinton Venison.
Regular customers have been snapping up the range of venison sausages, burgers, roasting joints and steaks, which are popular for their flavoursome meat which is low in fat, high in protein and rich in essential minerals such as iron and vitamin B12.
The new delivery service was the idea of Clinton Devon Estates Wildlife Ranger Tom Garner, who wanted to be able to reach people when the farmers' market was postponed due to the coronavirus.
Tom said: "A lot of our customers are elderly or unable to leave their homes at the moment so this is the perfect way for us to support them at this time. I know most of our customers and many of them are like friends now, so it's been fantastic to be able to take our services out on the road.
"I contacted our current customers to let them know and we've sold out already - sales have gone through the roof."
Clinton Venison is produced from wild deer from the Estate in East Devon. Wild deer numbers need to be managed for the good of the woodland and the health of the animals themselves.
For many years, the population has been kept in balance by the regular culling of around 100 deer each year. It's a job carried out by Tom, who then goes on to prepare the meat for sale.
Tom added: "We do everything in-house and our product is unique in that it's sold within a few miles of where it was culled and produced. We are not driven by demand as the meat we have available to sell can vary from month to month, dependent on the management of the deer. At the end of the day, it's a wild product we are selling."
For more information or to order some venison, click here.