British Army captain from Exmouth named Army Sportswoman of the Year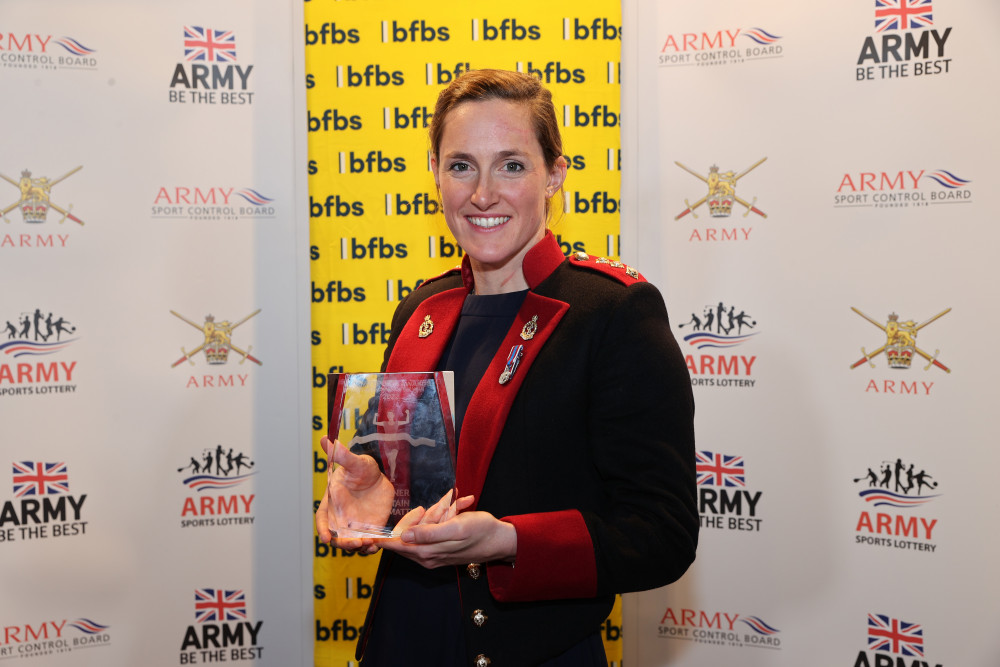 Captain Katrina Matthews (British Army)
A British Army captain from Exmouth has been named the 2022 Army Sportswoman of the Year.
International triathlete Katrina Matthews, 31, who is also a physiotherapist in the Royal Army Medical Corps, said she was "incredibly proud" to win the award.
The awards ceremony for the Army Sports Awards 2022 was held at the Sandhurst Royal Military Academy and featured men and women from across the Army's units and regiments
Army Lieutenant General IJ Cave CB said: "Regardless of age or stage of career, playing sport makes us all more effective as soldiers and officers, regardless of where you are in life and in your career.
"We are all naturally competitive and we wouldn't be here if we weren't, all of us welcome and rise to a challenge. Sport in the Army is inclusive and forms a significant part of Army life."
The British Army has 150 personnel competing at national and international levels in competitions including the Commonwealth Games and the Winter Olympics with a further 20 or more on professional contracts with civilian teams.