Devon Air Ambulance attended over 1,800 incidents in 2022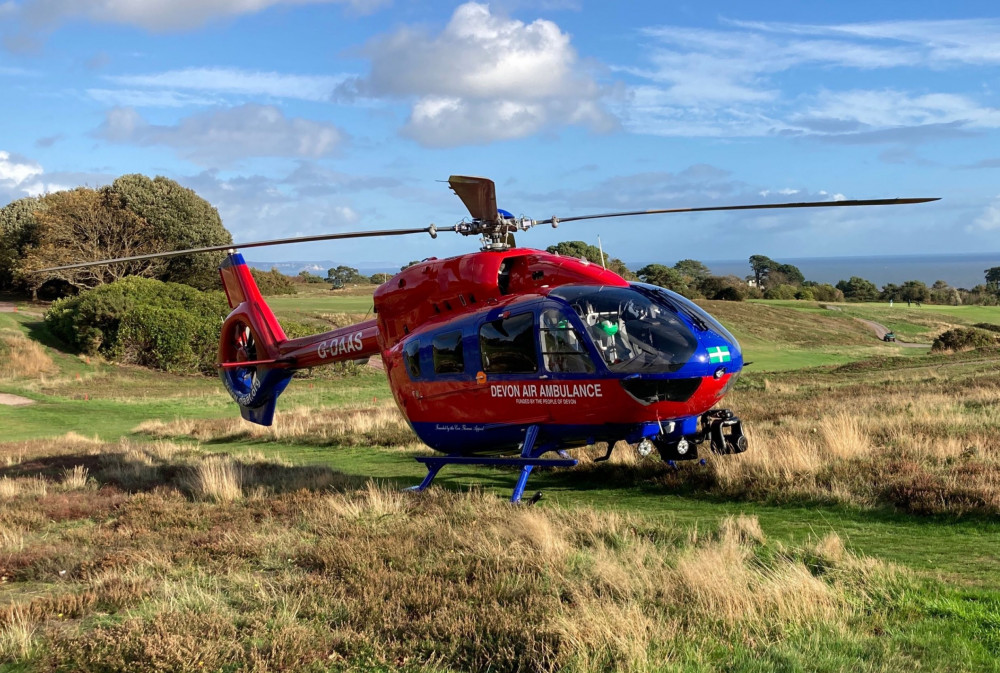 The charity attended over 1800 incidents in 2022 (Devon Air Ambulance)
Devon Air Ambulance, a charity that provides medical assistance in places difficult to reach by land ambulance, has said that it attended over 1,800 incidents last year.
Of a total of 1,828 missions, 887 were to help patients with medical emergencies (that is, those suffering with a medical condition) and 929 were trauma-related incidents, such as slips, trips, falls, burns and road traffic collisions.
The most common of all the charity's medical-related missions were cardiac arrests, with 360 incidents recorded in 2022.
Road traffic collisions also remained high on the charity's incident report and 2022 saw it tasked to 294 road traffic collisions on Devon's roads, 292 of which were in darkness.
Devon Air Ambulance attended 1255 of the 1828 missions by helicopter and 573 by car.
DAA Advanced Paramedic in Critical Care and VRS responder Lee Hilton said: "On behalf of Devon Air Ambulance, I would like to say a huge thank you to our community who not only keep us responding, they provide us with the opportunity to be a forward thinking, innovative organisation too."
Click here to find out more or donate to Devon Air Ambulance.