Devon County Council invites landowners, councils to apply for free trees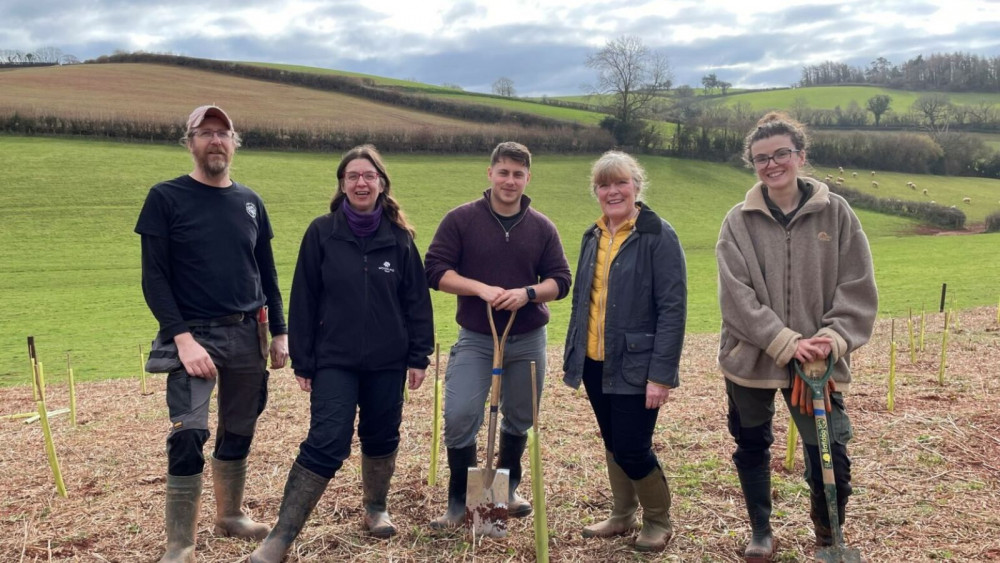 Applications must be completed online (DCC)
Devon County Council is inviting landowners and town and parish councils to apply for its free tree scheme.
The local authority is offering up to 50 free tree packs, which each contain 45 native broadleaved trees and other items to support their planting and establishment.
Last year, the council gave away 150 packs of free trees to landowners across Devon through the Emergency Tree Fund.
Councillor Andrea Davis (Conservative, Combe Martin Rural) said: "Our free tree scheme has been hugely popular since we first piloted it in 2019 and interest has grown every year, which is helping to replace the vast number of ash trees lost through ash dieback, as well as supporting wildlife, enhancing our landscapes for people to enjoy, and helping to soak up carbon emissions that contribute to climate change.
"The tree packs are subject to availability, but we would welcome all applications from landowners and communities who would like to establish a small copse or extend an existing woodland and 'do their bit' for Devon's environment."
Applications for this year's scheme need to be completed online by Wednesday 27 September.