Exmouth: Council seeks views on second new town for East Devon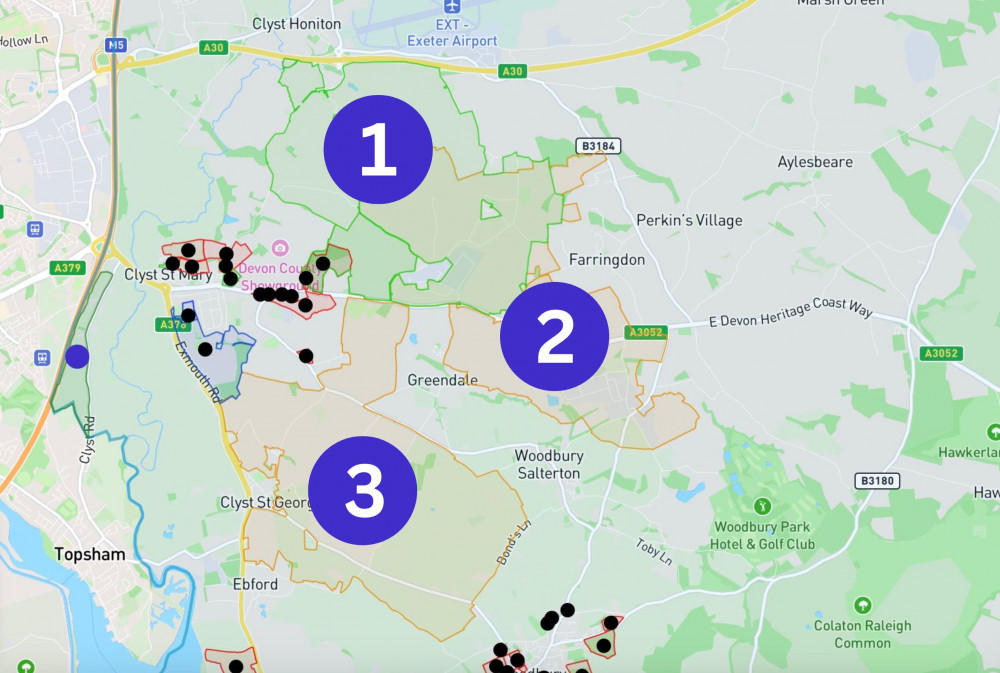 Second new town option one outlined in green, options two and three outlined in orange (EDDC)
East Devon District Council is asking the public where a second "new town" should be built in the district.
It comes as part of a ten-week consultation launched earlier this month on its new draft local plan, which will determine how many homes need to be built and where.
The second new town would be a "a self-contained new community" of 8,000 homes with "its own jobs, shops, schools and other community facilities."
The local authority said that construction work could start within the next 10 years, with 2,500 new homes proposed to be built by 2040.
What are the options?
Three options for where the town could go have been put forward.
The "favoured" option is on land between the A30 and the A3052, to the north and east of Westpoint.
Two other alternative options, land to the south of the A3052 and east of the A376 and Clyst St George, are also being "seriously considered".
Click here to find out more and take part in the consultation.