Exmouth firefighters rescue horse from ditch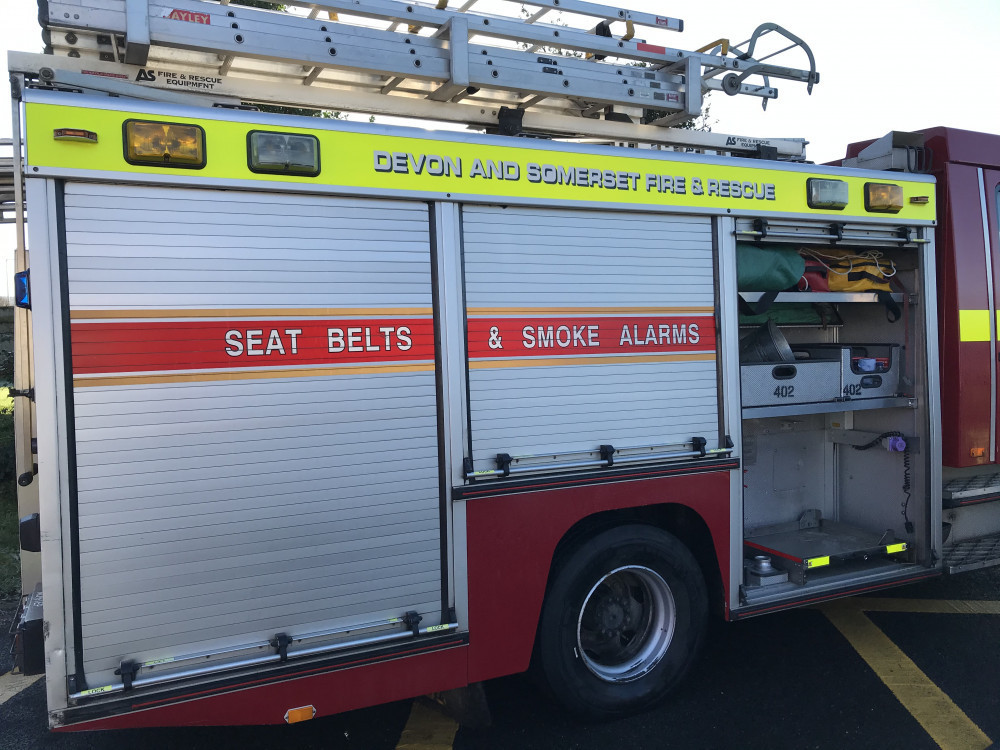 Devon and Somerset Fire and Rescue Service fire engine (Nub News)
Firefighters from Exmouth, Colyton and Clyst St George rescued a horse from a ditch in Colyton on Sunday (12 March).
Fire crews were called to the scene at 12.45pm and the animal was lifted from the ditch just before 3pm.
A vet was also on location, and was able to safely put a harness on the horse and assess it after its rescue.
A Devon and Somerset Fire and Rescue spokesperson said: "Fire crews from Colyton along with a specialist animal rescue team from Exmouth and officers attended a property in Colyton after reports of a horse in a ditch.
"On arrival the fire crew confirmed a 30-year-old horse was in a ditch and a request was made to send the telehandler from service headquarters.
"A vet arrived shortly before the arrival of the animal rescue team and they got to work to safely place an animal harness on the horse and await the arrival of the telehandler.
"At 2.55pm the horse had been released and was being assessed by the vet."