Exmouth pool heated by waste heat from cloud data centre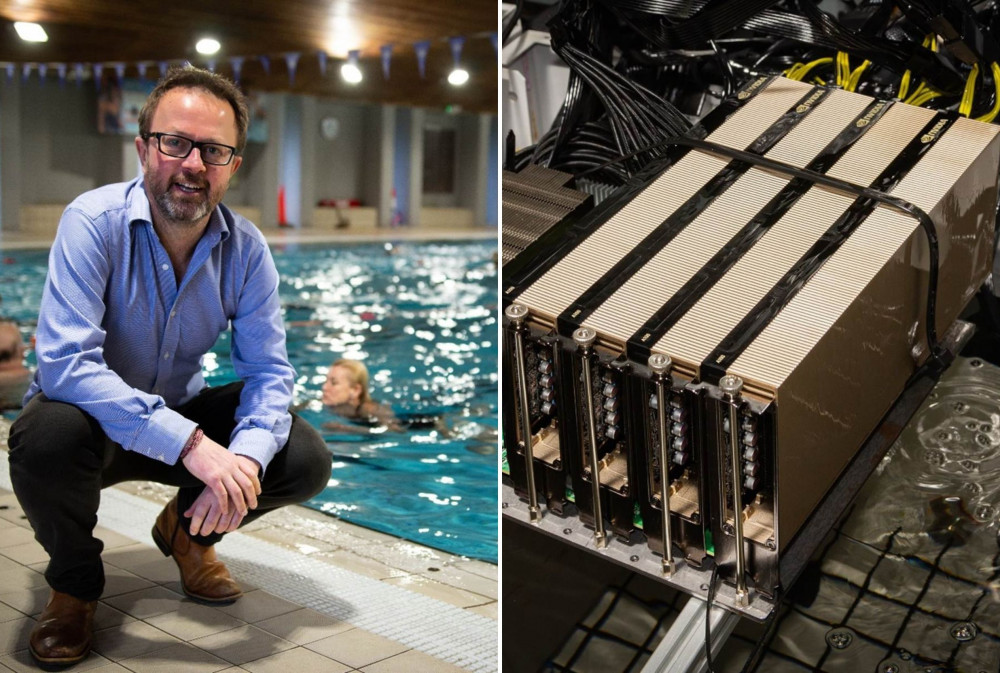 L: Mark Bjonsgaard, CEO of Deep Green at Exmouth Leisure Centre. R: Deep Green's computers are submerged in mineral oil that captures waste heat (Deep Green)
A "mini" cloud data centre has been installed at Exmouth Leisure Centre to help heat its swimming pool for free.
The waste heat it generates from running computer servers is captured in mineral oil and will reportedly cut the amount of gas used to heat the pool by over 62 per cent.
Mark Bjornsgaard, CEO of 'Deep Green', the British start-up that installed the technology, said: "Current data centre infrastructure is inefficient, using a huge amount of energy and generating a vast amount of waste heat.
"Yet, at the same time, there are many businesses that need heat and face increasing energy bills.
"By moving data centres from industrial warehouses into the hearts of communities, our 'digital boilers' put waste heat to good use, saving local businesses thousands of pounds on energy bills and reducing their carbon footprint.
"Pools are just the start and around 30 per cent of all industrial and commercial heat needs could be provided by this technology."
Exmouth Leisure Centre is the first site in the country to benefit from heat-recapture by cloud data centres. It will be followed by further installations in Bristol and Manchester in the coming weeks.