Exmouth: Grenade range used by Royal Marine recruits on Pebblebed Heaths set to reopen next month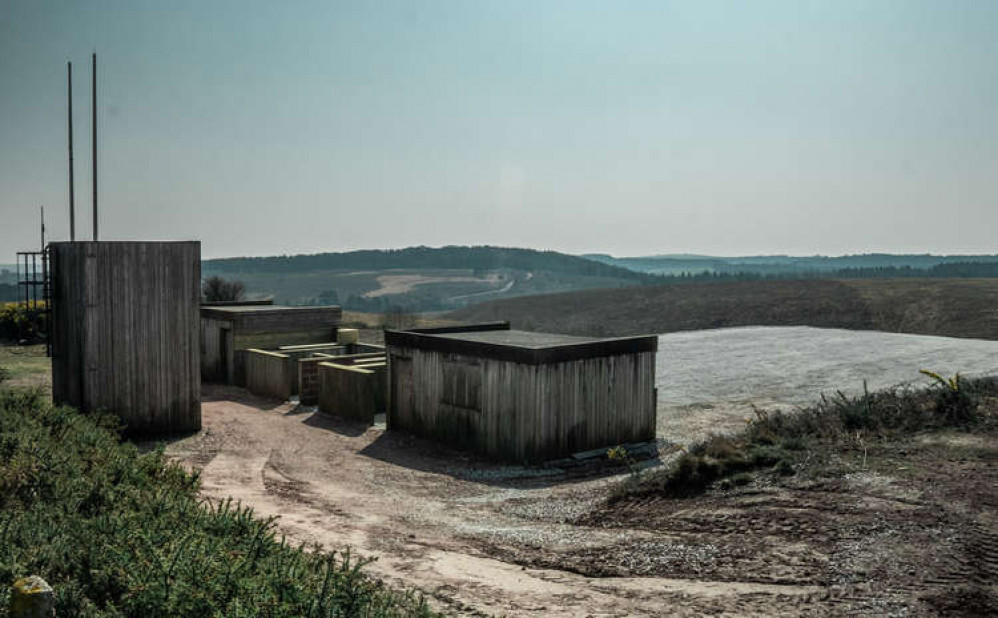 The grenade range (Clinton Devon Estates)
A grenade range on the Pebblebed Heaths used by Royal Marine recruits in basic training is set to reopen next month after being refurbished by the Ministry of Defence (MoD).
It comes after the range on Colaton Raleigh Common was closed in 2015 due to weather damage and erosion.
Live grenade training will resume in February, and will happen up to eight days a month on weekdays between 10am and 3pm.
The MoD has reportedly been working closely with the landowner Clinton Devon Estates, the Pebblebed Heaths Conservation Trust, which manages the land, and Natural England to minimise the impact of the range and ensure wildlife is protected.
Kim Strawbridge, Reserves Manager for the Pebblebed Heaths Conservation Trust, said: "We continually monitor the species of key conservation significance on the Pebblebed Heaths annually, including nightjar and Dartford warbler, and despite the presence of the range these have continued to thrive since the Heaths site was designated for conservation in the 1990s."
Rich Carter, the local Defence Infrastructure Organisation (DIO) Training Safety Officer for the Woodbury Common Training Area, said: "To be able to have the option of using a grenade in a real life scenario, military personnel must have experienced throwing a grenade on a purpose built range so that they understand the principles of what they're doing before they go into a tactical scenario.
"Training facilities like Colaton Raleigh Common are crucial to progressive military training.
"The stone has to be hard enough to withstand the explosive blast, not compact over time and provide good interlocking proprieties to provide a firm stable base.
"In addition, and unique to the area, the stone selected had to be compatible with the chemistry of underlying geology so as not to impact on the local landscape. Consequently, extensive sample testing was conducted and appropriate funding made available to ensure that the MoD got it right."
You can find out when the range will be in use on the government website here.
—————
Got an Exmouth story you want to share with us? Email [email protected]
For daily updates on what's happening in Exmouth, follow us on Facebook and Twitter. You can also sign up to our free weekly newsletter featuring exclusive articles for subscribers - just type your email into the box below.