Exmouth Mail Trail's postbox toppers raise more than £5k for Hospiscare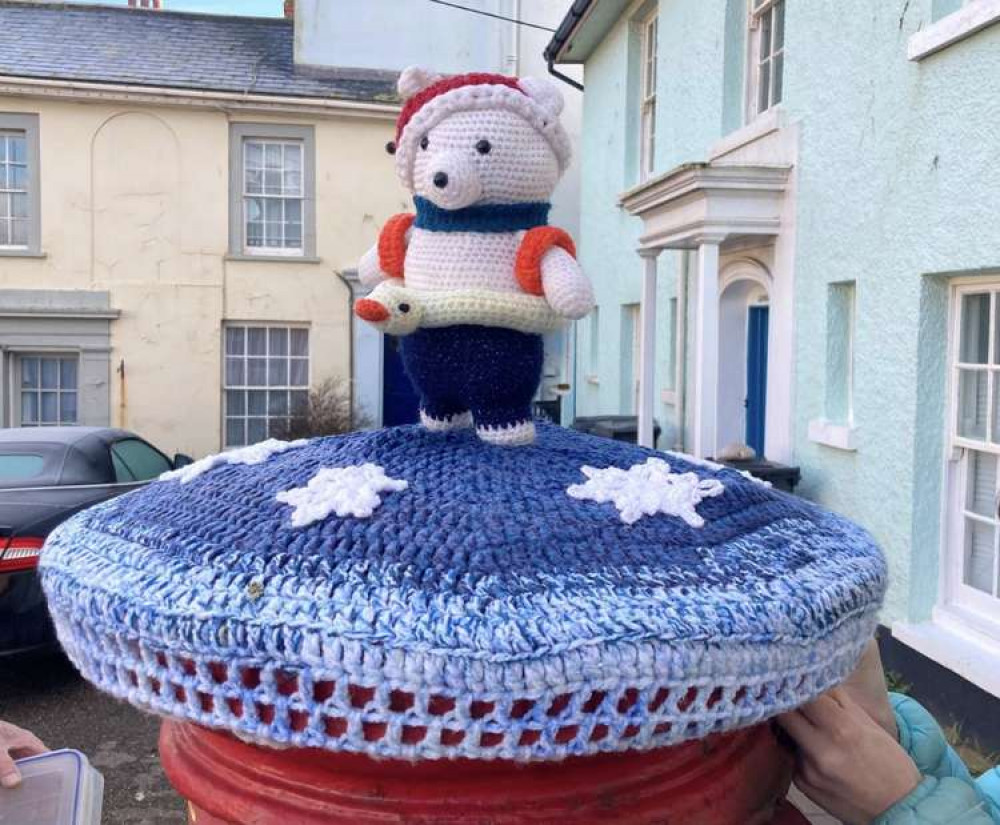 An example of a postbox topper. Credit: The Mail Trail - Exmouth and Budleigh Postboxes
A new yarnbombing initiative in Exmouth and Budleigh Salterton has seen more than £5k raised for end-of-life charity Hospiscare.
'The Mail Trail' saw as many as 24 postboxes around Exmouth feature a knitted or crocheted topper made by local volunteers for the very first time.
The fundraiser ran from 1-31 October, and has now raised a total of £5,029.90.
A long list of local businesses sponsored their efforts with donations.
You can visit the Mail Trail's JustGiving page here.
SEE ALSO: Exmouth: Yarnbombing postboxes for Hospiscare, in pictures
—————
For daily updates on what's happening in Exmouth, follow us on Facebook and Twitter. You can also sign up to our free weekly newsletter featuring exclusive articles for subscribers - just type your email into the box below.