Mobile bike mechanic will fix your bike on the go in Exmouth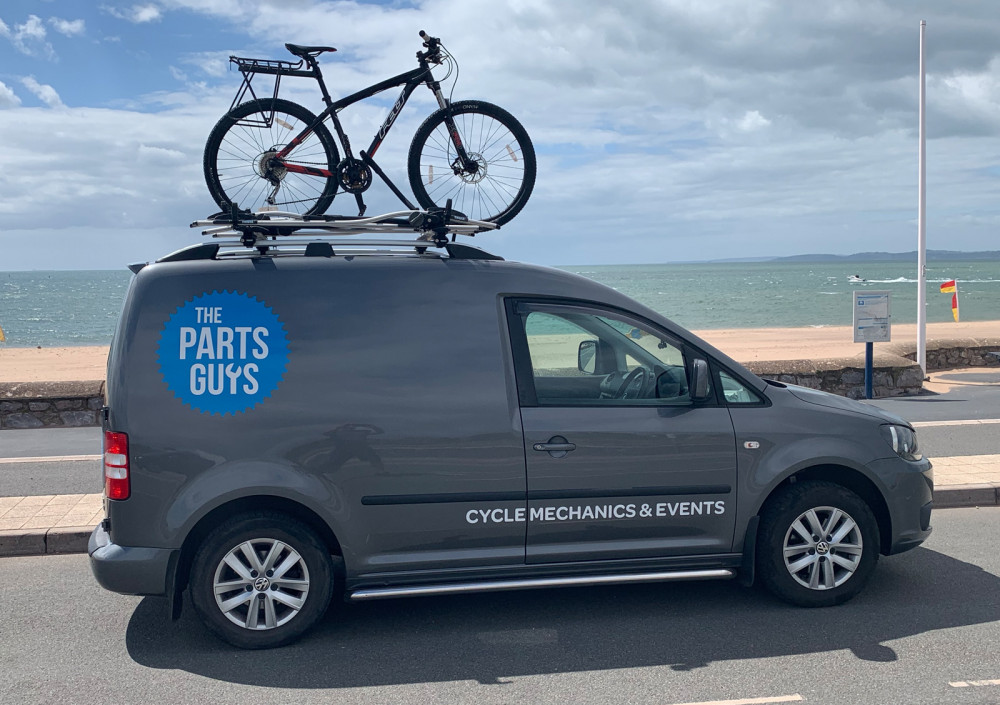 The Parts Guys van on Exmouth seafront (The Parts Guys)
A mobile bicycle mechanic service called 'The Parts Guys' collects bikes for repair or fixes them on location in East Devon.
Founded in 2017 and based in Exmouth, it will service any bike and has "competitive rates".
It also operates events around the globe, including in places such as France, Italy, Corsica, Sardinia, Morocco, the British Virgin Islands and Bhutan.
Owner of The Parts Guys Steve 'Scully' Scullion said: "It was primarily set up to provide cycle mechanics to cycling events, however this has grown in to a mobile mechanic business and event management company.
"We are currently launching our new folding bike rides, starting with London to Paris."
You can find out more about The Parts Guys online.
You can also get in touch by calling 07825 839024 or emailing [email protected].
----------
Want your local business featured in Nub News? Email [email protected]