Plans for new public toilets on Exmouth seafront revealed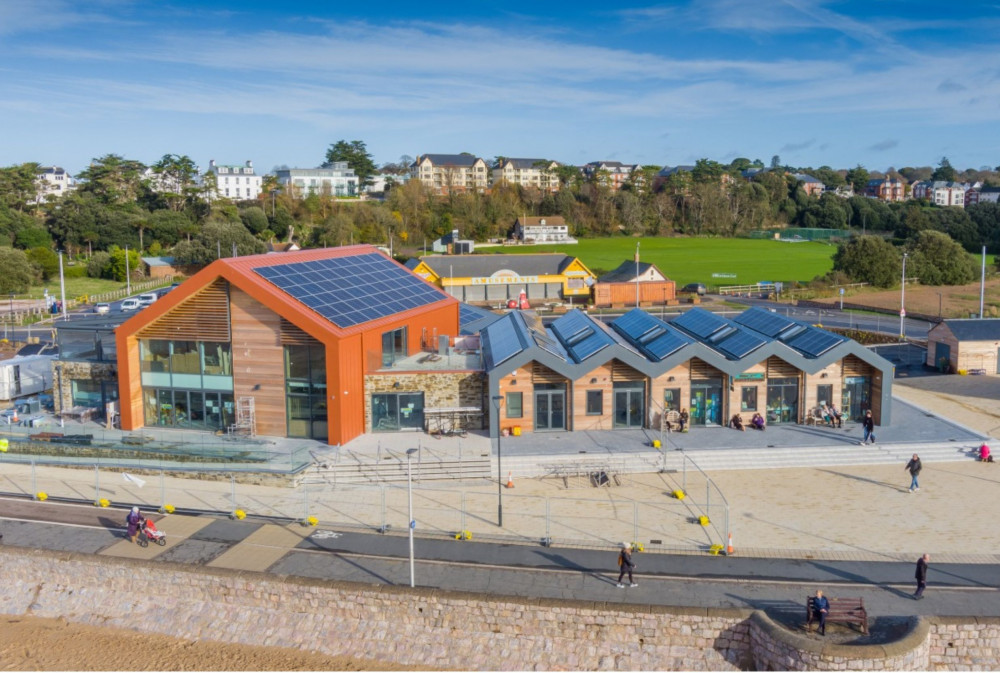 Sideshore, Exmouth (Grenadier/ LDRS)
A planning application for new public toilet facilities and a single-storey building at Sideshore Watersports Centre on Exmouth seafront has been submitted to East Devon District Council.
If the plans are approved, a total of five publicly accessible level-access toilets would be built - one of which would be fully accessible for the physically disabled.
The new WCs would be located to the rear of the Sideshore buildings within "a discreet extension to the existing bin store" next to the car park area.
The toilets would be accessible for "a small fee from dawn until dusk", using contactless payments. They would also have open access during events, if required.
The design and access statement reads: "There is a shortage of WC provision at the seafront and all the businesses at Sideshore have experienced members of the public asking for access to WCs.
"To ensure a quality internal environment and stop antisocial behaviour there will be a small charge for use of the WCs to allow them to be self-sustaining."
The single-storey building would be used as a flexible office or community hub building and be located on a narrow wedge of land at the western end of the development.
The application is currently awaiting a decision from the district council.
Click here to view the application.