Where you can watch the Queen's funeral in Exmouth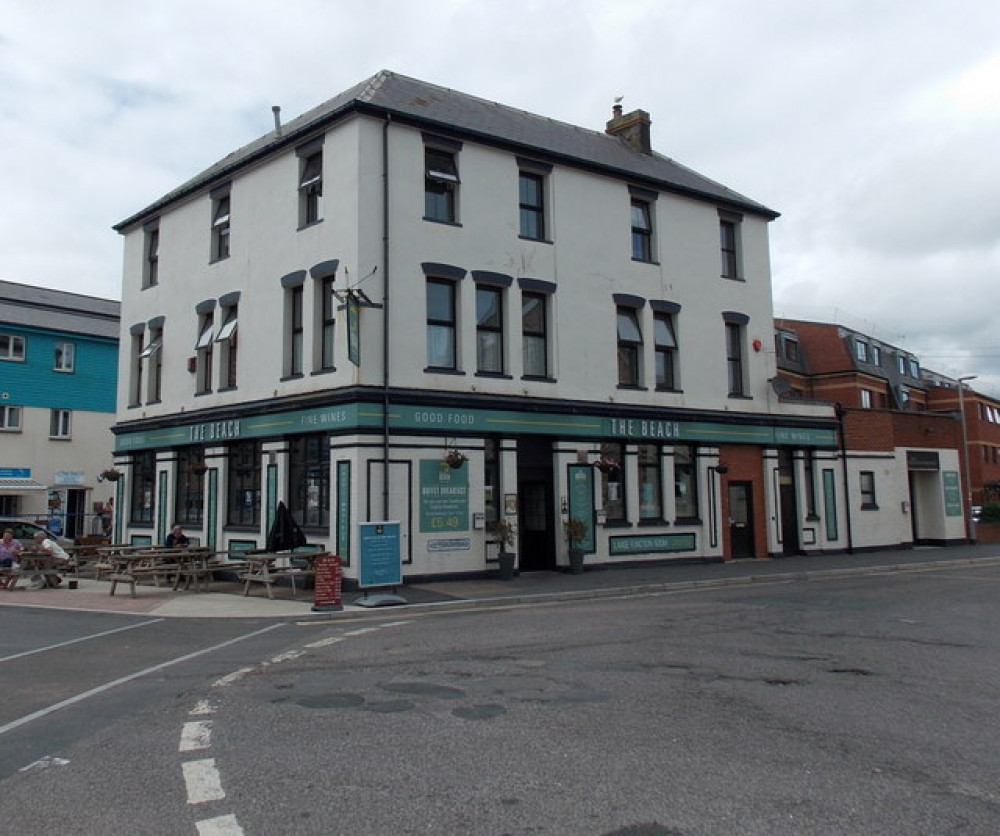 The Beach pub, Exmouth (cc-by-sa/2.0 - © Jaggery - geograph.org.uk/p/5505746)
The state funeral of Her Majesty Queen Elizabeth II is due to take place on Monday 19 September, which will also be a bank holiday.
The funeral will begin at 11am in Westminster Abbey and be televised. The BBC has confirmed that you do not need a TV licence to watch the broadcast.
Where can I watch it in Exmouth?
The Beach Pub at Exmouth Marina has announced that it will be screening the service.
A spokesperson said: "We will be open from 9am and serving breakfasts, with complimentary coffee and tea, serving food all day and will close at 7pm.
"A day when the local community can come together to watch the televised proceedings of the Queen's funeral and raise a glass with us. Booking advised."
Nub News understands the Clinton Arms in Exmouth Littleham and Exmouth Conservative Club will also be showing the funeral.
Is your venue going to screen the funeral service? Get in touch [email protected].
Where can I watch it in Exeter?
The state funeral of Queen Elizabeth II will also be screened in Northernhay Gardens in Exeter, at Exeter City Football Club, the Conference Centre at Sandy Park, and Vue cinema.
Church service in Exmouth on Sunday
Holy Trinity Church on Rolle Road will hold a Holy Communion Service in commemoration of Her Majesty The Queen at 10am on Sunday 18 September.