Police to step up patrols after Exmouth town centre begging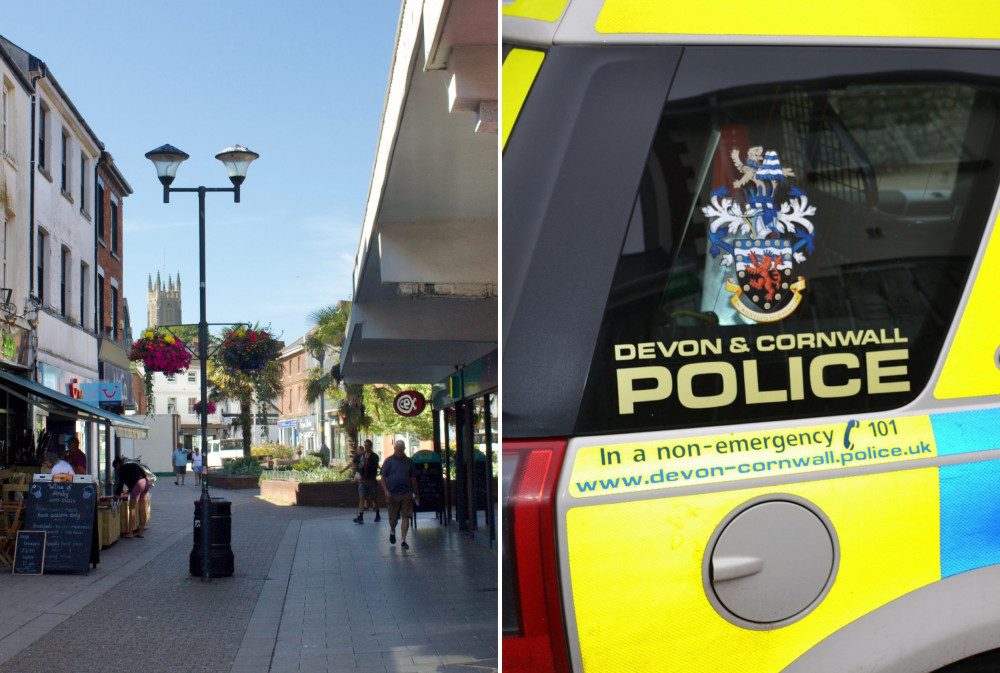 L: Magnolia Centre, Exmouth (Nub News/ Will Goddard). R: Devon and Cornwall Police vehicle
Devon and Cornwall Police will increase patrols in Exmouth to deal with what it described as "the begging issue" in the town centre.
The force said that two homeless people have been "sleeping and begging" in a shop doorway in the Magnolia Centre.
While some may be genuinely in need, those who are exploited as part of organised crime groups will be prosecuted where appropriate, according to police.
Sgt Stonecliffe said: "I appreciate that many local people sympathise with the plight of homeless people and provide them with food and hot drinks, however, we do not recommend supporting people in this way as this may mean they spend any available cash they have to support addictions.
"Some homeless people may be genuinely down on their luck (and we will signpost them towards organisations that can provide support), others are exploited as part of organised crime groups and where appropriate they will be prosecuted."
Police also stepped up patrols after reports of organised begging in March this year.