Principal to leave Exmouth Community College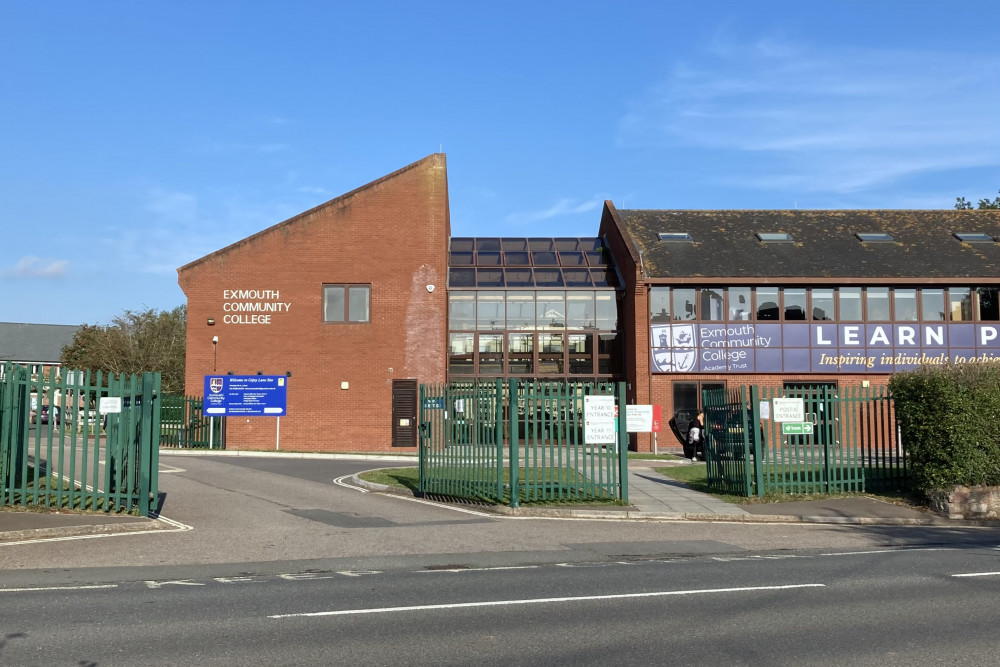 Exmouth Community College (Nub News/ Will Goddard)
The principal of Exmouth Community College has announced that he will leave at the end of this academic year.
In a letter addressed to parents and carers, Andrew Davis said it "has been an immense pleasure and privilege" to hold the post over the last six years.
He also mentioned that the process of appointing a new principal for September has already started.
Mr Davis said: "After much deliberation and seventeen years as principal across three secondary schools, I feel it is time to pursue other opportunities and interests within education.
"I would like to publicly thank the governors of the college for appointing me to this role. They have been relentless in their determination to get your children the best education possible.
"I would also like to take this opportunity to thank all our families and students for the support you have shown myself and the college over the last few years.
"It has been an honour to be part of the team that has helped your children on their educational journey and I am very confident that the foundations we now have in place will enable the next principal to continue the journey to fully become the college we know we can be."
The school's current Ofsted rating as of 2020 is 'requires improvement'.