Awards for Exmouth Tigers Disability FC
---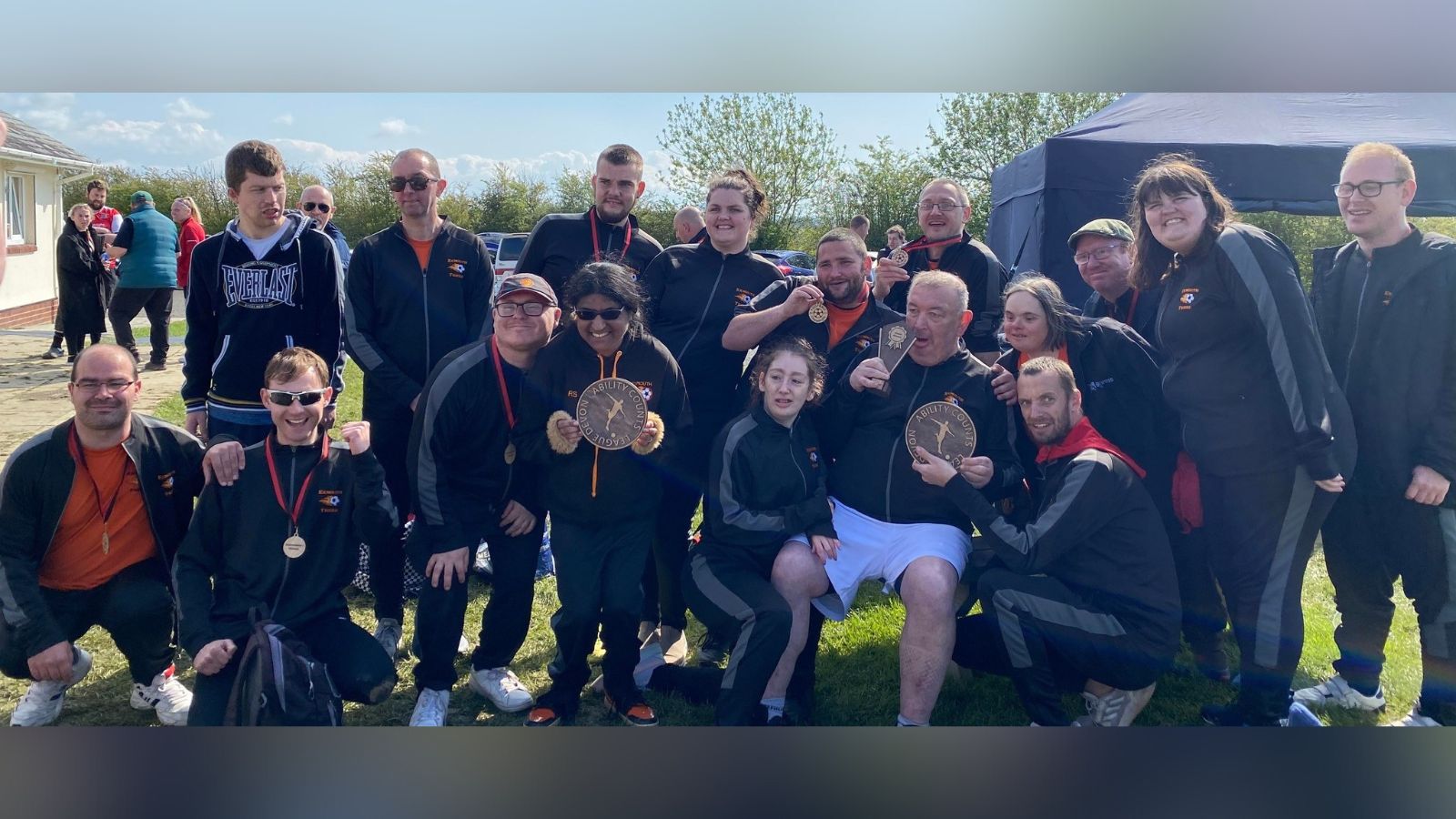 Exmouth Tigers Disability Football Team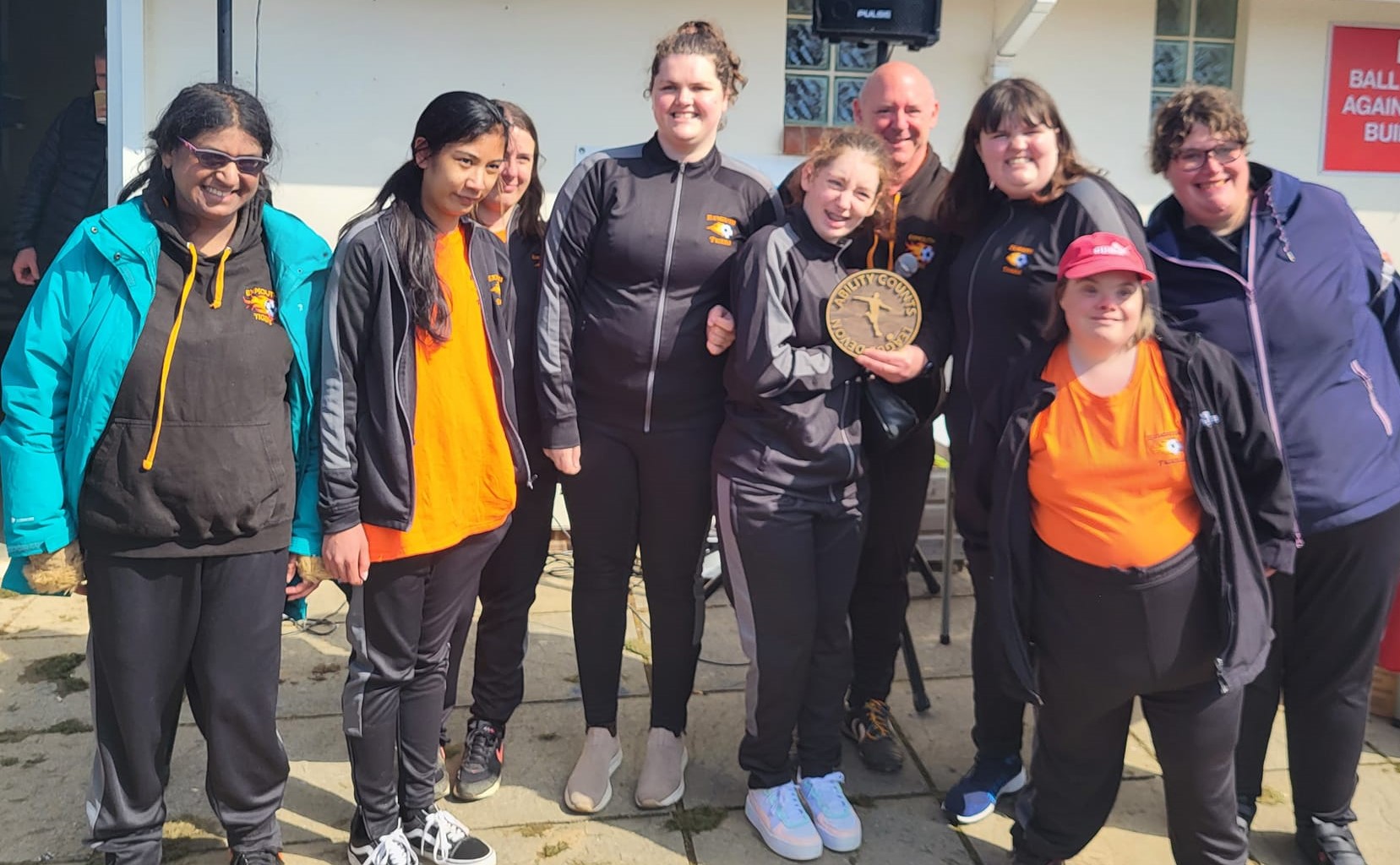 Exmouth Tigers Disability Football Team
Exmouth Tigers Disability Football Team wrapped up their season a couple of weeks ago with an award for each of their three teams.
The Tigers have two adult male teams (16+) and one female adult team. They play in the Devon Ability Counts League which is run in conjunction with Devon FA. The League has teams from 15 Clubs across Devon with around 46 teams and over 700 players. All players in the teams have either/ or disabilities, are neurodiverse or have a long term mental health condition.
The top male team The Tigers play in the Intermediate 1 League against teams from Plymouth Argyle, Tiverton, Plymouth Warriors and Pinhoe. They went into the final tournament held at Braunton FC on April 23 looking likely to come away at best as runners up. However, they won their first game against Tiverton and then went on to beat Plymouth Warriors and Pinhoe. With one game left to play they went into it knowing that winning them would secure them the title of League Champions something they had only dreamed of achieving. In a great match against Plymouth Argyle the Tigers won and secured the League Title. TEAM – Tom O Callaghan, Daniel Edworthy-Savage, Al Baker, Aidan Beacon, Mark Martin, Phil Peters and Simon Moulder. The Tigers have also qualified for the County Cup finals to be held on June 11 at Devon FA.
The other male team The Cubs play in League 2 and are a great example of how to enjoy football without worrying about the score lines. They play teams from Barnstaple, Braunton, Tavistock, Mayflower Specials and managed to win two games. They came away with the Team Respect Award for the season and are clearly showing that they are improving. TEAM – Tony Hafner, Luke Evans, Brian Richardson, David Butler, John Woodrough, Matthew Rackstraw, Jack Holland and Barrie Sharman
Our ladies team are improving all the time and we are so proud of the effort they are putting in to improve. Hopefully over the summer they will continue to improve their fitness and through regular training will start winning some more of their matches. The ladies play teams from Exeter City, Pinhoe, Barnstaple, Tavistock, and Plymouth Warriors. The Tigeresses for the third season running were presented with the Ladies League Respect Trophy. TEAM – Rachel Edworthy – Savage, Lettie Cunningham, Stephanie Darby, Abbey Smith, Zellie Makabali, Angela Edworthy and Charlotte Keegan.
Exmouth Tigers are one of a very small number of Clubs in the league that currently doesn't have a mainstream Club supporting them yet are still an accredited Charter Standard Club. They are supported as part of Exmouth Gateway Club and like them rely on donations and fundraising to operate. They don't charge their players anything (other than a very small donation towards coaches for tournaments) to make the football accessible to all. They are managed and coach by a small group of volunteers Paul and Emma Baldwin, Pam Salter, Graham Varley, Steve and Carolyn Letheren who work tirelessly to ensure the players have the best opportunities.
The teams are currently on their summer break with training resuming on Saturday 12th August and are always looking for new players, coaches and sponsors for kit, training wear, kit bags or towards their transport costs. If you would like to join them or are interested in sponsorship then any please contact Exmouth Tigers Chairman and Head Coach Paul Baldwin on 07866270213 or email [email protected] or check out their facebook page for details.