Exmouth Town FC opens new turnstile block, honours lifelong supporter
---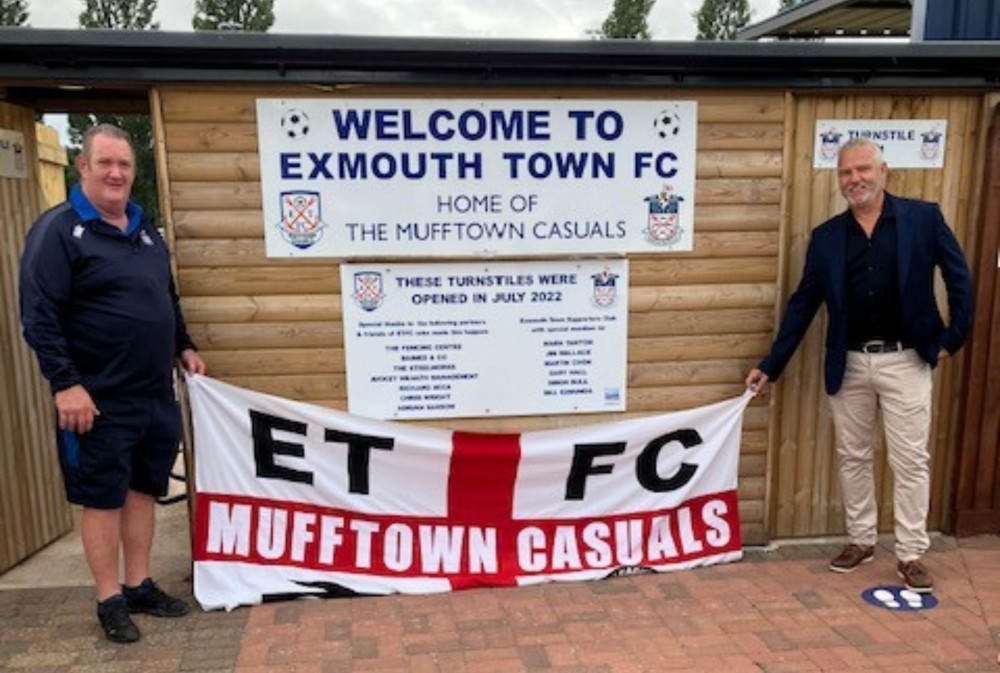 L to R: Simon Bull, Club Chairman Stuart Shaw (Exmouth Town FC)
Exmouth Town FC officially opened its new turnstile block at its ground on Southern Road on Saturday 23 July.
The ceremony was conducted by supporter Simon Bull together with Club Chairman Stuart Shaw.
The club thanked the ETSC and the many partners who helped to make the project possible.
Lifelong supporter of Exmouth Town FC Simon Bull, known as 'Bully', was also presented with a life membership.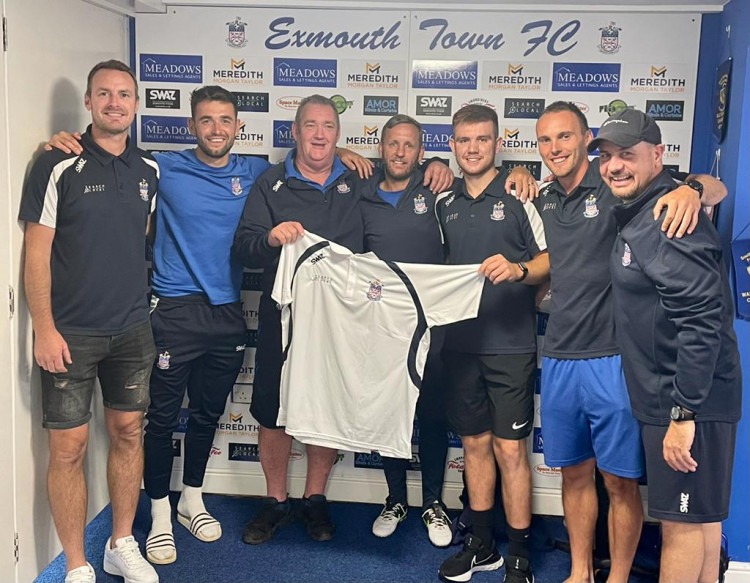 Tom Gardiner, Max Gillard, Simon Bull, Manager Kev Hill, Ethan Slater, Robbie Powell, Assistant Manager Andy Rawlings (Exmouth Town FC)
A spokesperson for Exmouth Town FC said: "Bully is a long-distance supporter and does so much for our club it was great to bestow the honour on him."