O'Connor masterclass sees Exmouth Town veterans win local derby
---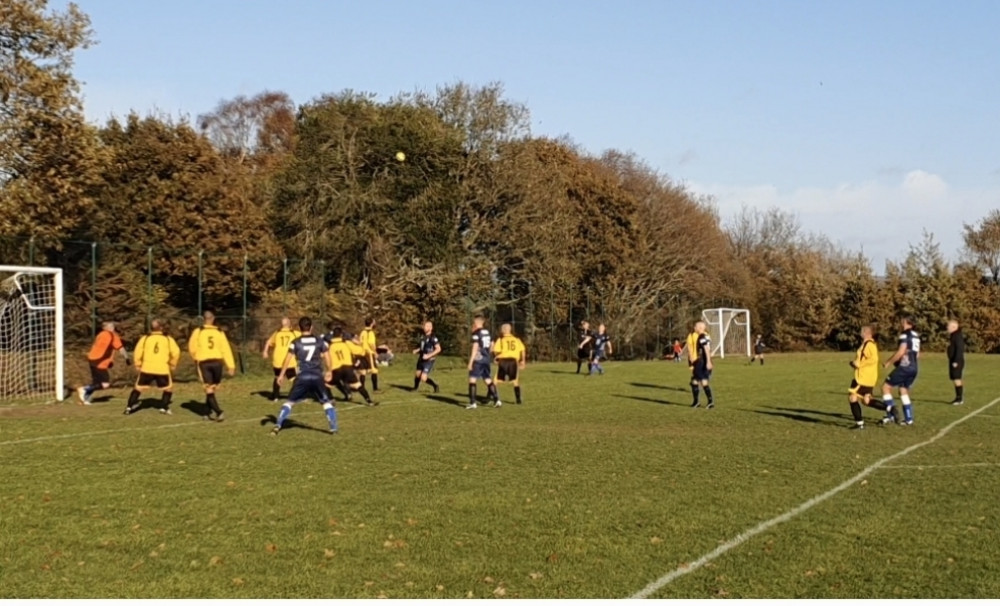 Exmouth Town Veterans vs Exmouth County Veterans
Final score: Exmouth Town Veterans 4-1 Exmouth County Veterans
The crowd of 150 who braved a windy autumn day to watch the much anticipated derby between Exmouth Town FC Veterans and Exmouth County Veterans were treated to a game full of passion and energy.
County started brightly, creating three good chances in the first five minutes. Exmouth Veterans then began to take control and were rewarded when David O'Connor coolly slotted in the bottom corner. County looked dangerous on the break, but a magnificent 30 yard James Nicholls free kick almost broke the roof of the net just before half time, making the score 2-0 to Town Veterans at the break.
Town started the second half on the front foot forcing County goalkeeper Keith Williams into a string of world class saves, but his resistance was broken when O'Connor pounced for his second goal. County continued to press and work hard, and a brilliant counter attack midway through the second half saw them score a well deserved goal.
At 3-1 there were chances at both ends, but the simmering atmosphere finally boiled over following a Sam Schlaefli goal line clearance. County felt they should have been awarded a penalty and their resulting protestations led to a player being red carded and their Manager Alan Haywood being red carded and sent from the field of play. He watched the remaining minutes from the car park.
With the man advantage, Town managed the game well and O'Connor hit hat trick heaven with a jinking run, beating three defenders and expertly curling a left foot shot into the bottom corner.
After the game Exmouth Town Veterans Manager Tim Wright said:
"Local derbies are rarely pretty, so it is all about getting the win. I was really pleased with the effort from our players today, and they kept cool heads in a pressurised environment. 4-1 is the right result, but fair play to County who gave it their all for the full 90 minutes and everyone shook hands afterwards. I want to particularly highlight the performance of Ryan MacManus our defensive midfielder, who was an absolute Rolls-Royce out there today.
I would also like to thank the referee and linesmen - without them grassroots football would not exist and it is often a thankless task."