Exmouth RFC in first win of season
---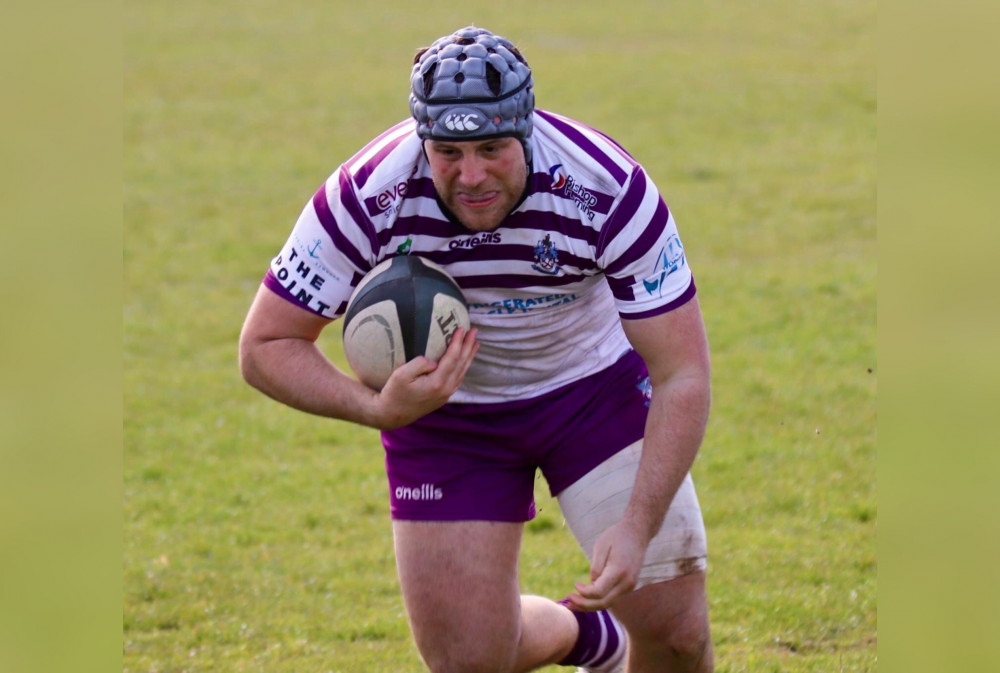 Exmouth Rugby 1st TEAM v Chew Valley RFC - Saturday 10th September 2022 (Home)
Their first win of this campaign, a pleasing outcome in a game that so easily could have swayed away from the COCKLES. 20-15 final score, most of the points were scored in the first half. A penalty from each side after 12 minutes, Oli Cave crossed for the first Exmouth try. James Harris added another with ten points from the boot of George Meadows. Chew Valley solitary try in the first forty from Liam Evans with Tom Bryan adding five points from the tee. 20-10 at the break. Most would agree that Exmouth probably should have been further ahead although the visiting pack made life difficult for the Exmouth forwards at scrum time.
In a second period punctuated by yellow cards, Chew Valley added the only score from Joe Cowell on 70 minutes, Bryan missed the extras. Charlie Passmore on first team debut for Exmouth did make a slippery break and looked set to score although a last-ditch tackle halted the attack. COCKLES resolute defensive set ensured the win to keep their four league points safe. Final score 20-15.
On the road to Lydney next Saturday. The Severnsiders sit one place behind the COCKLES on points difference. Exmouth in 4th place. Always a tough encounter in the Forest of Dean.
Exmouth Rugby QUINS v Brixham RFC 2XV (Away)
A see-saw encounter at Brixham resulted in another bonus point win 22-19 for the COCKLES. Although early season they now sit in second place in Counties 2 Devon League. The emerging squad had to defend their line towards the end of the game however firmly shut the door on the hosts. This was a feisty affair between well matched sides. Both had a yellow card during the game. Two tries from Eddie Hooper, one each from Ross Matthews and James Goss did the damage with a conversion from Elliot Fielding. Now two from two, COCKLES QUINS take on Barnstaple 2nd Team at Exmouth on Saturday 17th September. Kick Off at 2.30 pm
Exmouth NOMADS v Bideford 3rd XV (Home)
A young team finding their pattern of play just missed out against Bideford 3rd team on Saturday. Eventually losing 30-26 at Imperial Road. This was a tight game that went to the wire, with two bonus points secured for the COCKLES in this Devon Merit Table 2 game. The NOMADS entertain Barnstaple IIIs at Exmouth on Saturday 17th September. Kick off at 2.15 pm.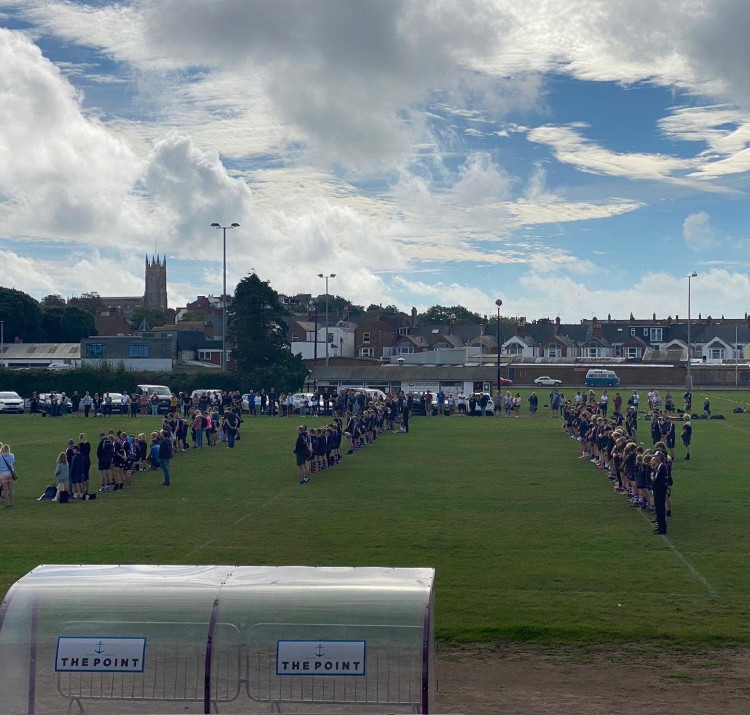 Honouring Her Majesty Queen Elizabeth II (Exmouth RFC)
Exmouth Rugby senior and junior players, with coaches, families, friends and supporters came together to honour Her Majesty Queen Elizabeth II. On Saturday and Sunday a tribute two minutes silence and applause rang out across the home of The COCKLES.