Tough preseason challenge for Exmouth Withycombe RFC
---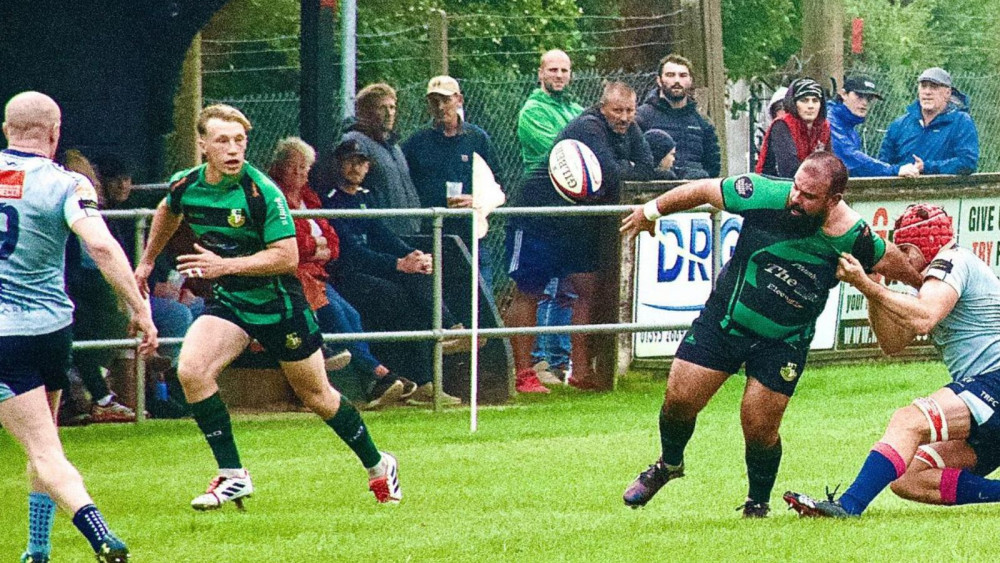 Action photo (Tim Lombard)
Final score: Topsham 42-0 Withycombe
With stormy weather in the forecast and the arrival of our local neighbours Topsham, who, following promotion, now ply their trade in the Regional 2 (South West) league, Withy knew they were up for a tough challenge in the second of their preseason friendlies.
Despite this, Withy started the stronger side, capitalising on some early penalties to apply pressure deep inside the Topsham 22'. With the 5m line out being stolen, Topsham cleared their lines. A few minutes later, the boys were back inside the danger zone as they drove a maul over the line – only to be held up!
With both teams exchanging penalties towards the end of the opening quarter, the teams were issued a 'final warning'; unfortunately, the next infringement went against Withy, seeing Archie Symons spend ten minutes in the sin bin.
This numerical advantage proved costly as the ten-minute period saw two tries to Topsham. This gave the side a boost and after a lengthy first half, the action was concluded with a third try to Topsham who went into the break 0-21 ahead.
With the wind and rain beginning to build, the second half got underway. Topsham got a fourth try on 47 minutes after a dropped high ball was deemed backwards, allowing the fullback space to run in and score. With the score now at 0-28, Withy got themselves back into the game, showing a lot of the skill they had shown in the opening stages of the match and enjoyed a good period inside the Topsham 22'. Despite the possession and territory, they just couldn't convert the pressure into points.
The final quarter saw Topsham regain control to score two final unanswered tries to bring the final score to Withycombe 0, Topsham 42.
It was one of those cliché matches where the score didn't reflect the effort put in by the Withy side. Whether it was the rain, the missed opportunities or the difference in league standings that ultimately proved the difference, the boys can still take a lot of positives out from the game – as a wise spectator once said, "You learn as much in defeat as you do victory". This is the sole reason of preseason, an opportunity to work on the positives and iron out the negatives, ready to hit the ground running on the 2nd September.
The Withy boys have one more game to get ready as they welcome Exeter Athletic to Raleigh Park on Saturday afternoon. Kick off will be at 3pm.