Exmouth: Engineering work begins on newly reopened Dartmoor Line for hourly service upgrade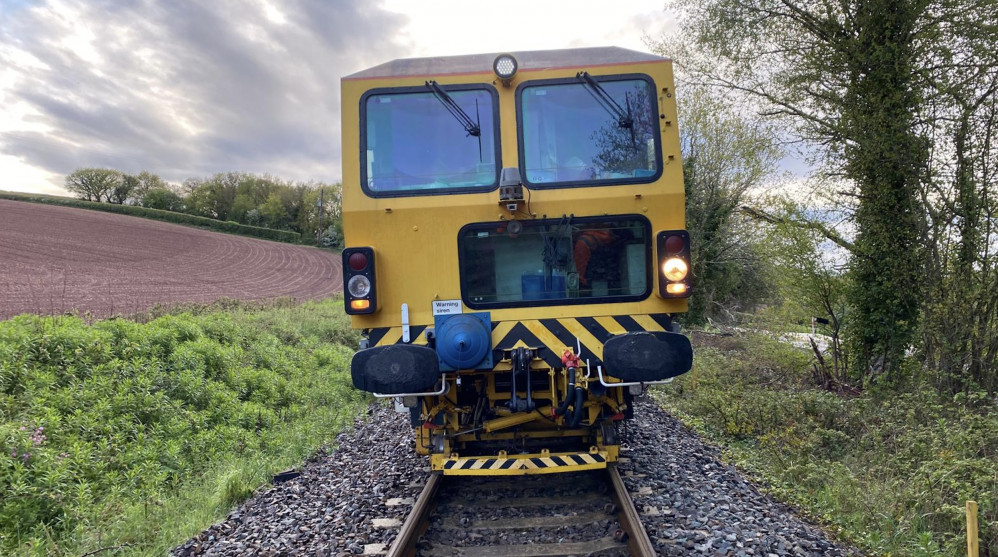 The line was reopened in November last year (Network Rail)
Engineering work begins today (Monday 25 April) on the newly opened Dartmoor Line to prepare it for hourly services.
The line was reopened in November last year for the first time in almost 50 years as part of a government scheme, with an initial offering of trains every two hours between Exeter and Okehampton.
The engineering work will continue until the early hours of Tuesday 10 May. Trains will resume every two hours on the same day, and the hourly services will start from Sunday 15 May.
While the work is underway there will be a reduced train service between Exeter and Crediton and replacement buses between Crediton and Okehampton.
Christian Irwin, Network Rail's Industry Programme Director (South West), said: "These latest upgrades are critical in enabling this important railway line to increase to hourly services –something we had always committed to achieving upon receiving Government funding.
"We have been delighted with how popular the Dartmoor Line has proven to be and we now need to make some further enhancements to parts of the track in order to facilitate increased line speeds which are required to enable hourly services.
"There is never a good time to close such a well-used and relied upon railway such as the Dartmoor Line so we would like to thank passengers for their patience and understanding while we make these critical upgrades for the benefit and future of this railway line."
Click here to find out more about the Dartmoor Line.