Exmouth firefighters help put out scrapyard blaze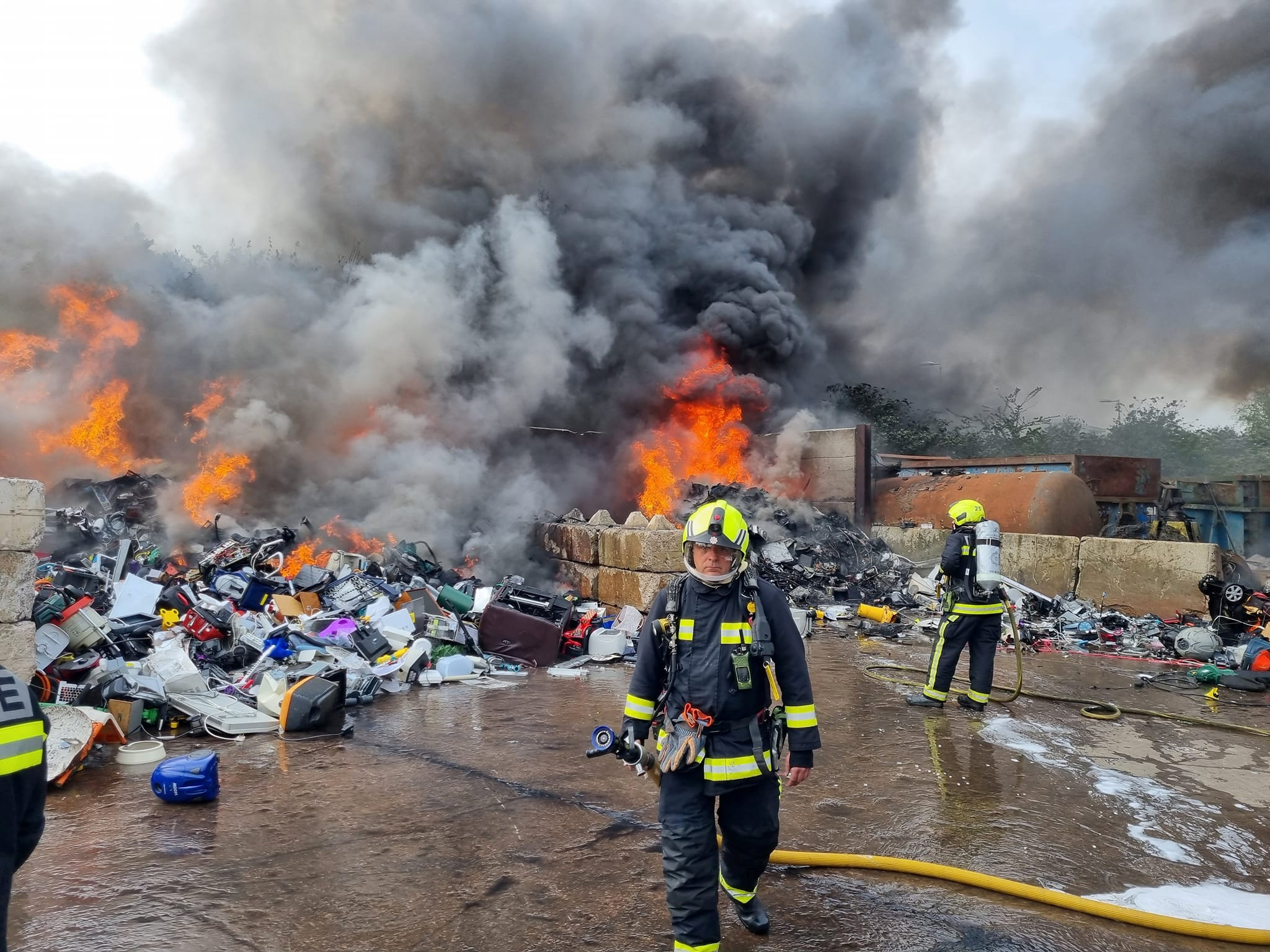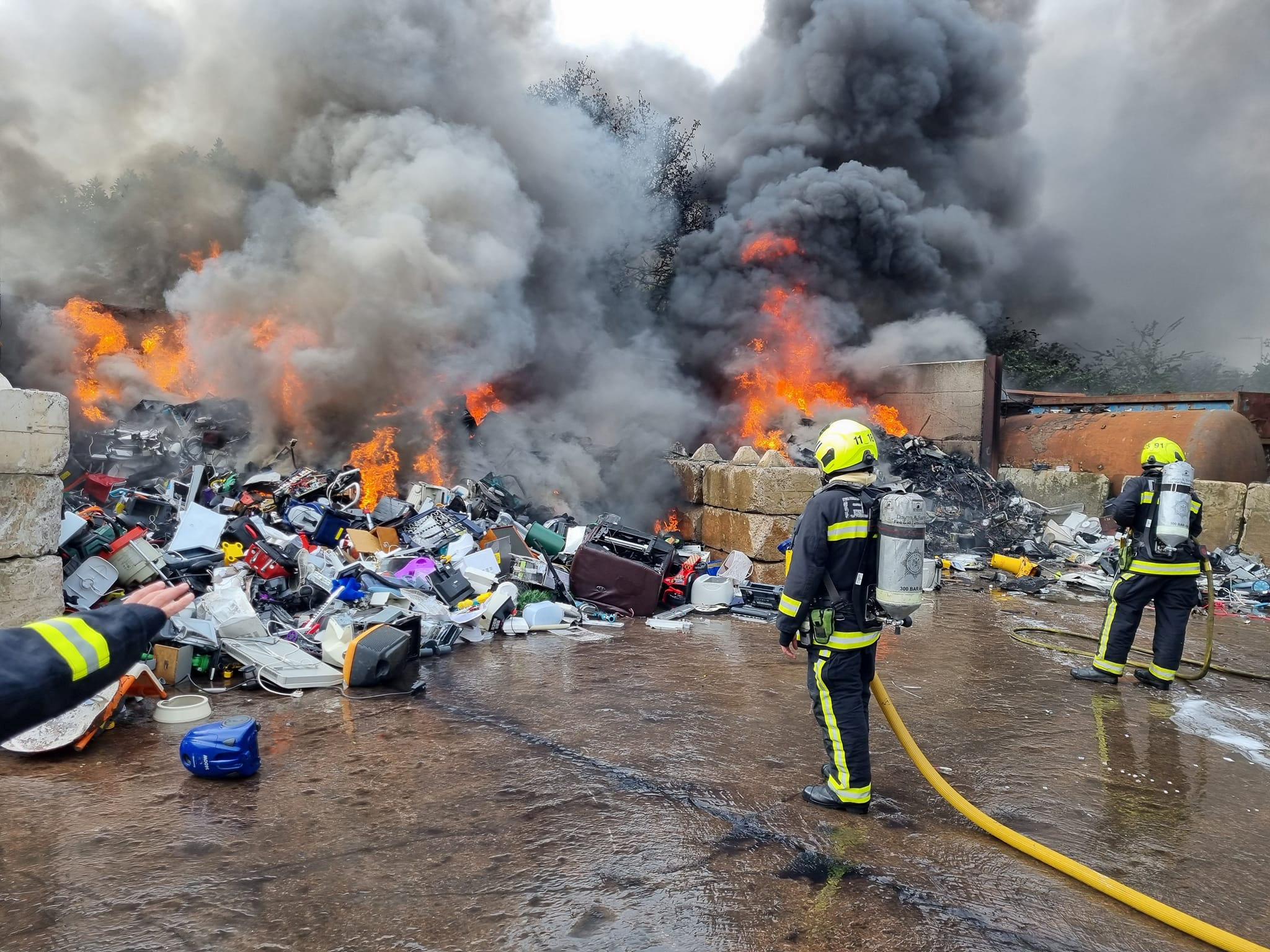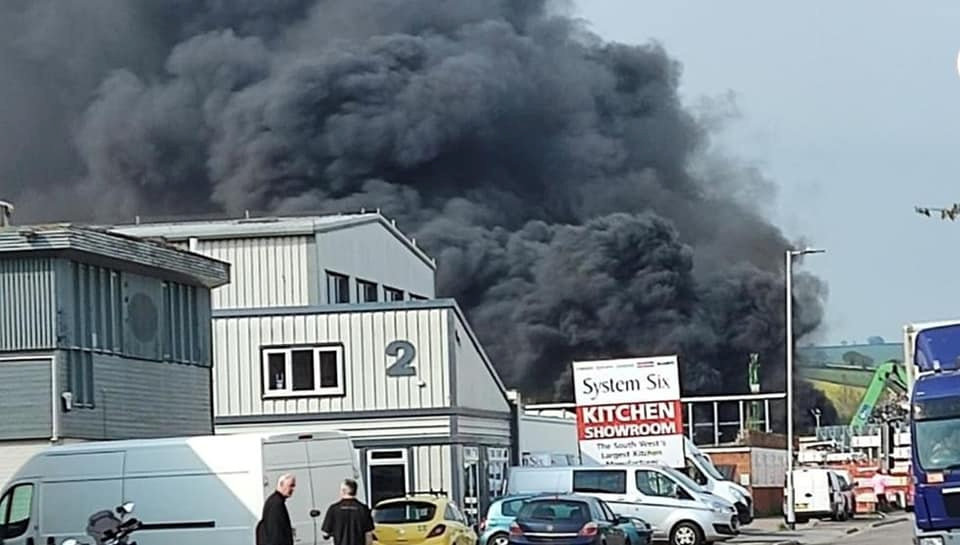 Firefighters from Exmouth helped put out a fire at a scrapyard in the Marsh Barton area of Exeter on Friday 22 April.
Eight fire appliances and 12 different stations attended the fire, which measured 20 by 30 metres across and involved 'low hazard' metal waste.
A Newton Abbot fire station spokesperson said: "Although an arduous incident, all crews on scene worked well together as always, and brought the incident to a swift and safe conclusion."
Using an Environmental Protection Unit, the team had to respond to the fire taking into account the direction of the smoke plume to avoid damaging the local environment.
The spokesperson added: "Upon our arrival it was clear that three recycling bays containing domestic appliance waste were fully involved in fire, with a fourth bay under threat of fire spread.
"Other crews wearing breathing apparatus utilised multiple attack jets to tackle the fire."
The cause of the fire is believed to have been accidental.