New £2 per hour car park fees now in force in Exmouth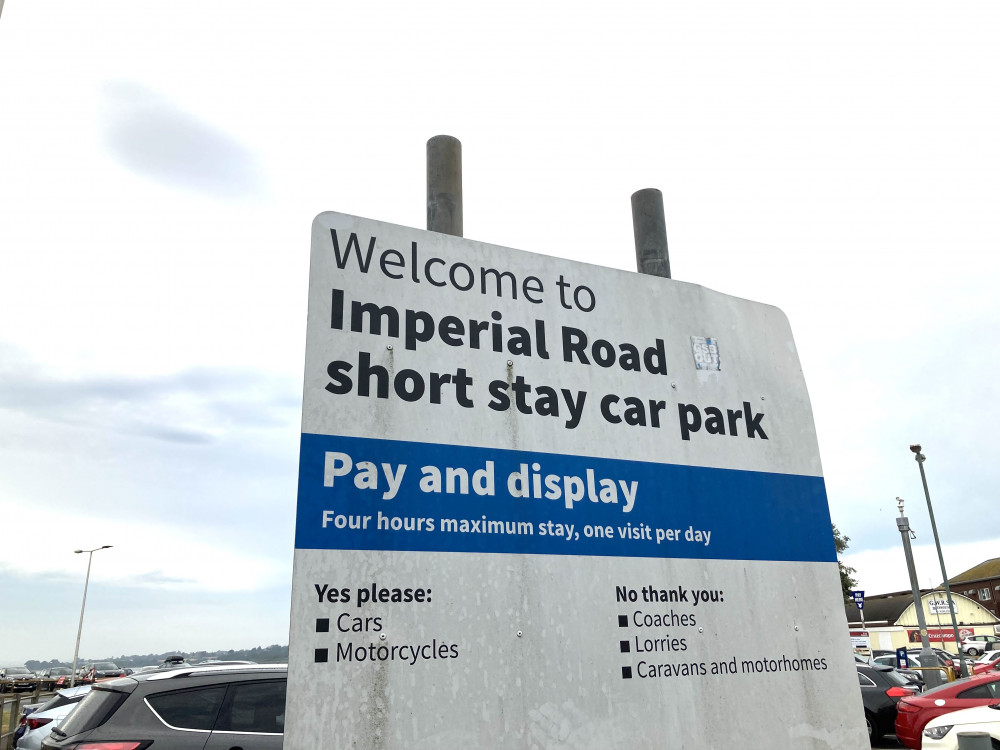 Imperial Road short stay car park sign (Nub News, Will Goddard)
Car park fees have risen across East Devon as of today (Monday 25 April).
It comes in a bid to boost funds for the district council in changes announced earlier this year.
In Exmouth, it will now cost £2 per hour in most car parks from April to the end of October each year. Winter prices are lower at around £1 per hour or less.
New maximum charges are also being introduced, and winter maximums will stay at £2 for the whole day until 11.59pm.
A spokesperson for East Devon District Council said: "These changes (the first since 2010) have been made with careful consideration to the charges made in neighbouring council areas."
Temporary notices with the new charges will be put up today, and new signs installed over the next couple of weeks.
The new charges
From 1 April (or Good Friday, whichever is first) to 31 October, it will now cost £2 per hour in Exmouth's Queen's Drive, Queen's Drive Echelon, Foxholes, Imperial Recreation Ground, Camperdown Terrace, and Beach Gardens car parks.
From 1 November to 31 March (or Good Friday, whichever is first), the same car parks will cost £1 per hour.
There are some variations. For example, Exmouth's London Hotel Car Park will now cost £1.50 per hour from April to October.
Click here to see the full, detailed list of the new car park charges together with the new maximum and minimum charges.
East Devon District Council has also introduced new monthly virtual parking permits for locals. Click here to find out more.