Exmouth's MP reacts to new tax cuts in mini-budget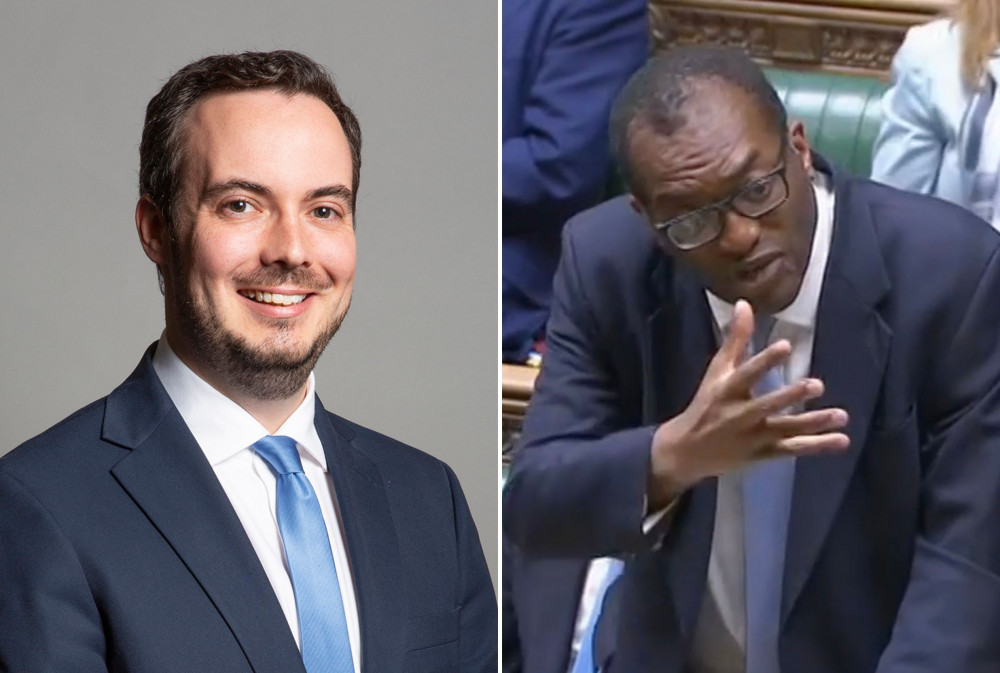 L: Simon Jupp MP (By David Woolfall, CC BY 3.0, https://commons.wikimedia.org/w/index.php?curid=86665477). R: Kwasi Kwarteng MP (Parliamentlive.tv)
East Devon MP Simon Jupp, whose constituency includes Exmouth, welcomed the measures announced in Chancellor Kwasi Kwarteng's mini-budget in the House of Commons today (Friday 23 September).
The Chancellor outlined a series of tax cuts and economic measures in a major shake-up of the UK's finances.
Simon Jupp MP said: "I warmly welcome measures announced in the new Plan for Growth by the Chancellor today, particularly:
Cap on energy bills for homes & businesses
Cutting basic rate of income tax
Reducing stamp duty
Reforming IR35
Investment to make the A35 safer
Action to restrain strike action on trains
"I will continue to push for support for households and local businesses, and many people in East Devon who rely on heating oil for their homes. I know further measures will be needed and I will continue to stand up for our communities."
Summary of the mini-budget
The basic rate of income tax will be cut to 19 per cent from April 2023
The 45 per cent tax rate for top earners over £150,000 will be abolished, also from April next year
The level at which house-buyers begin to pay stamp duty is doubled to £250,000. First-time buyers will pay no stamp duty on homes worth up to £425,000
Planned rise on corporation tax from 19 per cent to 25 per cent is scrapped
A 1.25 per cent rise in National Insurance to be reversed from 6 November
Cap on bankers' bonuses, which limited rewards to twice the salary level, is axed
Cost of subsidising both domestic and business energy bills will cost £60bn for the next six months
UK to introduce sales tax-free shopping for overseas visitors