Exmouth Town FC Veterans hit 11 to start the year
---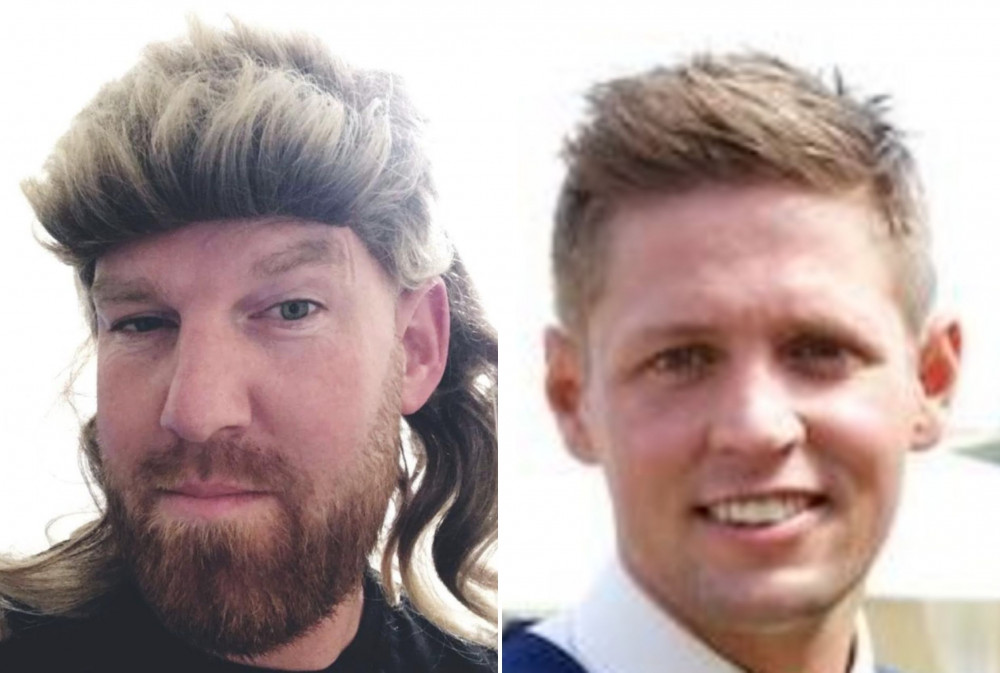 L: Richard Higham - 5 assists. R: James Nicholls - Hat Trick Hero
Final score: Exmouth Town FC Veterans 11-1 Starcross Dons Veterans
An early morning pitch inspection proved positive, and thanks to the amazing drainage at the Exmouth Archery Club pitches, Exmouth Vets vs Starcross Dons Vets was one of the few games to take place last Sunday.
Exmouth started quickly, controlling the ball and passing with great fluidity. Dave O'Connor continued his rich vein of form by firing in a low strike into the bottom left corner of the goal in the 12th minute. James Nicholls, playing in the defensive midfield role, burst forward with perfect timing to calmly make it 2-0 just after with Exmouth Vets very much on top.
A clear foul in the box gave Sam Schlaefli the opportunity to continue his pursuit of the Golden Boot, slotting an ice cool penalty into the bottom left corner. Leigh Clark, Adam Bond and Mike Ebdon dominated the midfield area throughout both halves with their high energy and quality passing.
David Weeks delivered an inch-perfect ball from 40 yards from an indirect free kick that enabled Nicholls to poach his second at the far post, before Richard Higham made it 5 following a lovely interchange with O'Connor. Starcross hit back, making it 5-1 shortly after, with a tidy finish past Matt Carter who had made several brilliant saves by that point.
O'Connor impacted the game once again in first half injury time, drifting effortlessly past the Starcross right back and delivering a perfect cross that enabled Schlaefli to leap like an Atlantic Salmon and drill a header into the top right hand corner.
The score was 6-1 at half time.
The second half was a masterclass in game management. Paul McMahon, Ryan McManus and Aaron Skinner snuffed out any sign of danger, ensuring Town Veterans kept a second half clean sheet. Carl Wilson was both expansive and relentless at right back. McMahon almost scored after an 80 yard run that included a wonderful interchange with Higham, the run though sadly concluded with a collision that left the Starcross keeper unable to continue.
The goals kept on coming for Town, with Higham rolling back the years to repeatedly turn provider and end the day with 5 assists. A surging run and cutback enabled Higham to feed Bond who lashed the ball into the top corner to make it 7-1.
Nicholls then completed an extraordinary defensive midfield hat-trick with a wonder strike from the edge of the box. Adam Turner, dazzling on the left wing, scored goals 9 and 10, before Schlaefli completed his hat trick with a tidy finish in the 89th minute.
The result leaves Exmouth Town Vets in second position in the league with some huge games coming up.
Assistant Manager Darryl Nicholas, who was in charge for the day, said "Our manager Tim Wright has built a great squad and the lads are really starting to play as a team. It was a non-stop effort out there today with some stunning football taking us to a well deserved victory. Thanks to the Starcross lads for a great natured match and coming back to The York to enjoy some hospitality. They are exactly what vets football should be all about."