Exmouth Town FC wins second match of season
---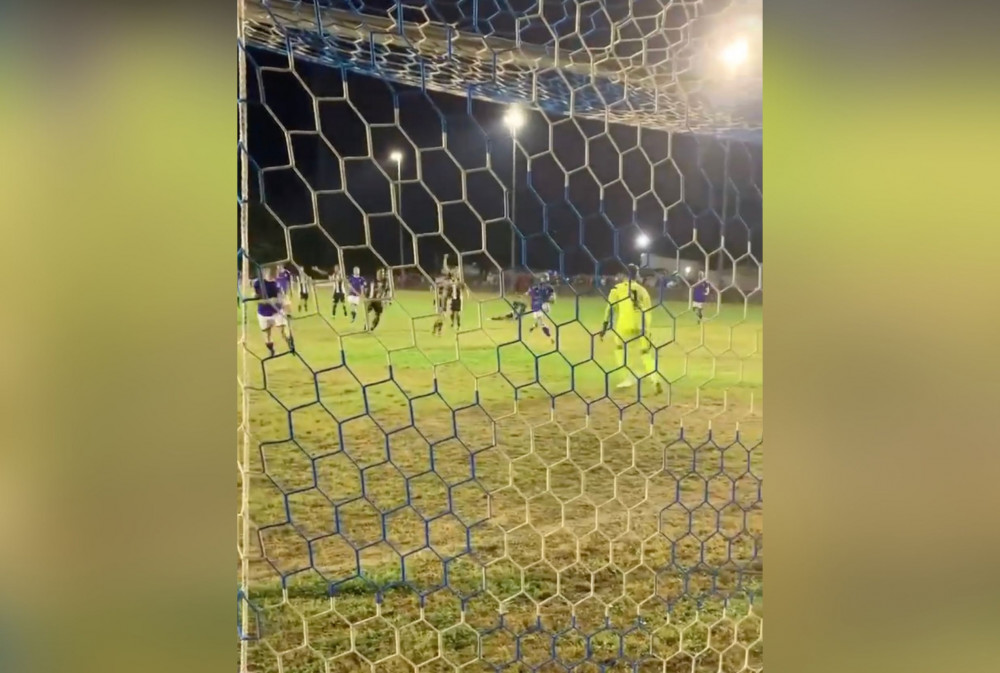 Just before the goal (Exmouth Town FC)
Score: Exmouth Town 1-0 Wimborne Town
Exmouth Town FC won its second match of the season against Wimborne Town FC on Wednesday 17 August.
It comes after Exmouth secured a solid victory in the club's very first Southern League match on Saturday.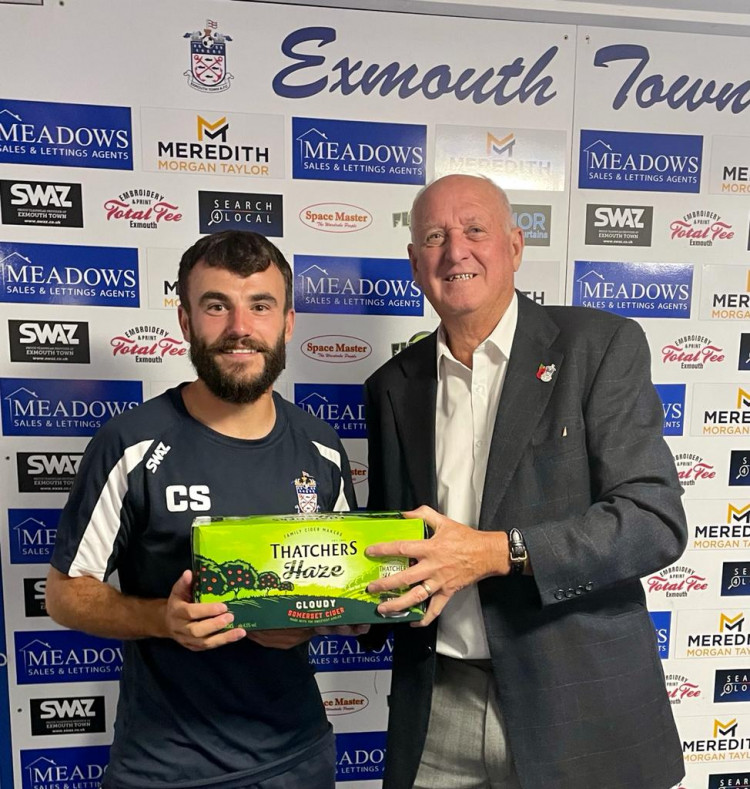 Man of the Match Callum Shipton with Club President John Dibbsdall (Exmouth Town FC)
As many as 394 people witnessed a late winning goal by substitute Dean Billingsley in the 84th minute.