Defeat at Raleigh Park for Exmouth Withycombe RFC vs Torquay Athletic
---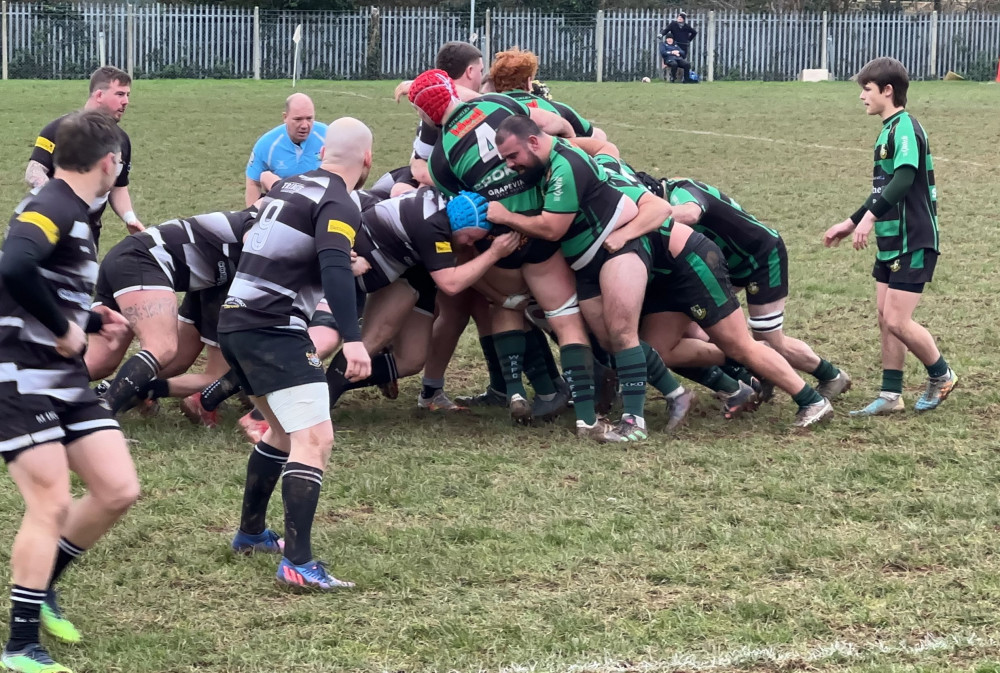 Scrum (Exmouth Withycombe RFC)
By Adam Curtis
Final score: Torquay Athletic 24-7 Withycombe RFC
It was the perfect start to Withy as an early scrum penalty gave the boys a great position on the field with a line out just inside the Torquay 22'.
The ball was won and worked towards the centre of the field. With the ball in position, a perfectly weighted chip from Jason Luff found space behind the tryline, allowing for Callum Tose to ground the ball and score. Harry Symons' conversion topped up the points to give Withies a 7-0 lead after three minutes.
Straight from the restart, attack turned to defence for the home side as Torquay benefitted from the free kick at the scrum to spin the ball wide to score in the corner. With the conversion missed, Withy maintained the slight lead.
The lead didn't last though as, despite putting on more pressure in the visiting 22', the ball was lost and with the clearing kick unable to be controlled, two kicks from Torquay saw the ball back under the posts for their second try, this one converted. The score now 7-12 after 16 minutes.
The remainder of the half saw a lot of play in and around the middle of the field, but with a couple of visits deeper into territory for Torquay they managed to earn two penalties in a kickable position to extend their lead at half time to 7-18.
In a similar string to the end of the first half, the second half saw two more penalties against Withycombe in the third quarter to further increase the lead to 24 points.
The final quarter saw Withy start to enjoy more time in the deeper end of the Torquay half. Unfortunately, despite having this time with the territorial advantage, Withies were unable to convert the opportunities into points.
Withies take to the road to play Honiton at Allhallows next weekend. Kick off will likely be at 2:30pm.