Exmouth Withycombe RFC toppled at Tavistock
---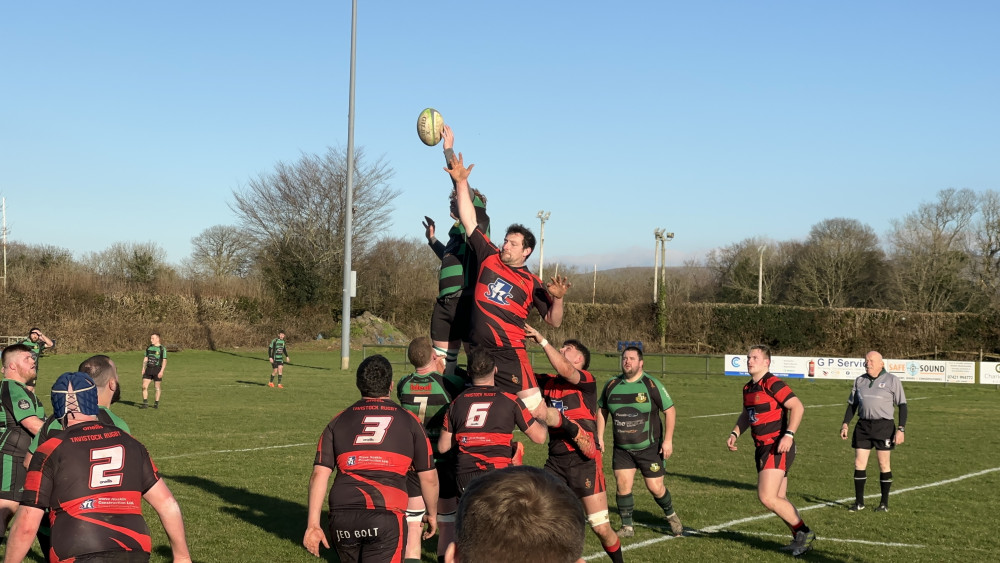 Line-out (Withycombe RFC)
By Adam Curtis
Final score: Tavistock RFC 76-10 Withycombe RFC
Travelling to Sandy Park to play table-toppers Tavistock, who remain unbeaten at home, was always going to be tough; but with an increasing list of injuries and unavailability for the fixture, the challenge was all the tougher.
The 17-man Withy side got off to a promising start, with the opening penalty of the game relieving early pressure, but the home side hit straight back with a penalty of their own, leading to an opening score on three minutes.
This proved to be the first of many in a tough opening forty minutes with the home side running riot with seven unanswered tries, giving them a 43-0 lead at the break.
The second half was a little better for Withy, as they gained a little more momentum and time with the ball. Despite this, the Moorlanders bagged two more tries to before Withy got something for their increased efforts.
With their first real period of pressure inside the Tavistock half, the team combined well, eventually finding Tom Cooke who's dummy pass was enough to fool the defence, creating space for the score.
Similar efforts were rewarded later in the game with Neil Williams' outstretched arm finding the gap over the line to score in the 72nd minute.
Not the result we'd hoped for, but we can regroup, analyse the game to right the wrongs and go again next week when we welcome Torquay Athletic to Raleigh Park. Kick off 2:30pm.