Exmouth: Withycombe RFC stumbles at Saltash
---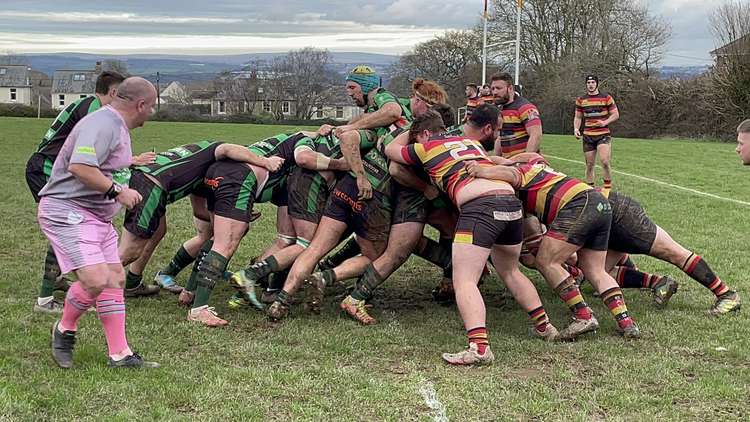 A maul. Credit: Adam Curtis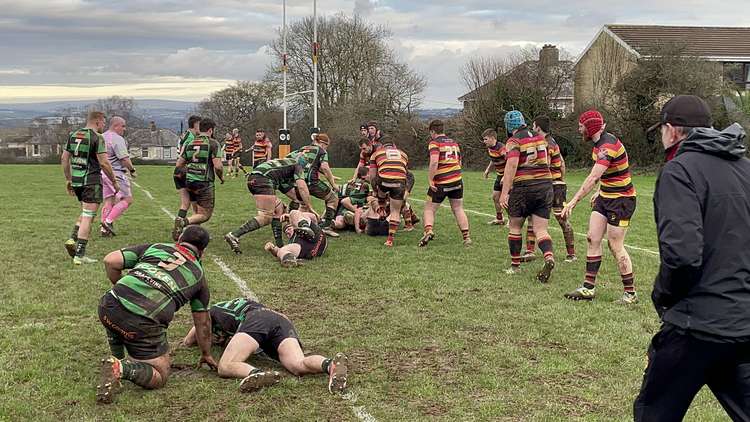 A ruck. Credit: Adam Curtis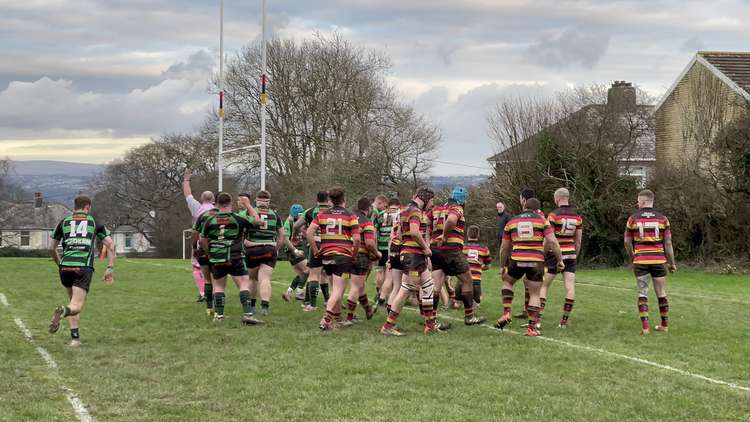 Try scored. Credit: Adam Curtis
Three quick tries were key for the hosts as they cause hiccup in Withy's recent improving form
Final score: Saltash 41-17 Withycombe
Withies made their penultimate trip this season into Cornwall for their first away game of 2022. With the slope in their favour, it was the home side that dominated the ball for much of the opening quarter, earning themselves a penalty in front of the posts on 5 minutes and three quick tries down the wing on the 11th, 15th and 18th minutes. With little time on the ball, the boys began to panic and lose the structure that they've usually built when dealing with heavily attacking sides. This meant that gaps were opened, allowing the Saltash backs a little too much space and run in two additional tries in similar format to the first ones. This gave the Ashes a strong 34-0 lead after 34 minutes.
With this, the boys could've just dropped their heads and concede defeat early on, but they didn't. They finally managed to build up some considerable pressure and pin the hosts up in their 22'. When Ashes' Fullback Ryan Cruikshanks disrupted the Withy attack with a deliberate knock on, he was shown a yellow card, creating an important gap in the defence. This was exploited well by Withy's George Doughty who broke away from the driving maul to score in the corner. Tom Cooke's touchline conversion completed the half for the sides as they swapped ends with the score at 34-7.
Withies now had the slope in the second half and made good use of it as they pressured the hosts in a manner a little more like we have come to expect in recent games and with Saltash pinned down in the dipping far corner, Withy turned the screw and maul the ball over the try line. With no clear grounding seen by the referee, we had another scrum. This time was was to be no mistake as the shove came stronger than the last, allowing Mike Richards to touch down the ball and score.
Saltash responded with another try of their own soon after the restart when a break from their flyhalf made the distance for a simple hand off to score under the posts.
Despite the scoreline, the boys continued to battle, and made the game a much more equal affair, so much so the next (and final) points of the game went their way when another well worked passage of play saw the ball marched forward in the scrum, Richards peeled away once more to score.
A tough day at the office today with the early tries from Saltash making all the difference. However, we move on, rebuild and come back stronger next week where we welcome Hayle to Raleigh Park. Kick off 2:30pm.