Tough times versus Tavistock for Withycombe RFC
---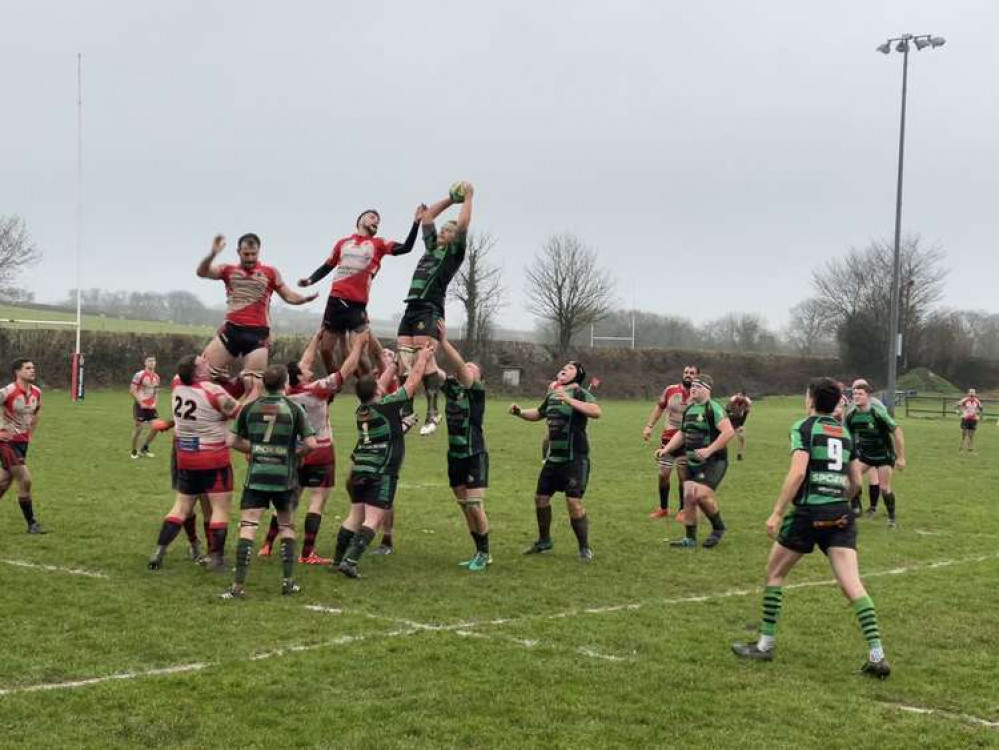 Score: Tavistock 43-7 Withycombe RFC
With the ever-growing list of injuries combined with unavailability for the trip to Sandy Park, selection for the game was a challenge for Sam this week, forcing players to play out of their traditional positions. With this being the case, the game was never going to be an easy one. With the Moorlanders starting quickly, Withy were soon pinned into their 22', making the need for early points all the more difficult. However, the early defending moves proved effective and blocked any advances from the hosts. With the confidence growing, the boys made a good account of themselves as a number of them settled into their new roles. The majority of the play remained around the middle third for the half with the only tries of the half going to Tavistock with two similar tries with the ball passing through 3 or 4 sets of hands before scoring. With both conversion attempts going begging, the teams swapped ends at half time with the score at 10-0.
The second half started well for Withy who dominated the early exchanges but when Fullback Lewis Vaughan was sent to the bin for a deliberate knock on, the momentum shifted back in the way of those in white and red and they managed to earn themselves a third try under the posts.
Withy fought back though and worked their way up the field and enjoyed a foray into the Tavy 22, earning themselves a couple penalties too. With the hosts still appealing to the referee, Liam Cullen took the initiative to go quick and score virtually unopposed. Harry Symons struck the ball well and topped up the points, bringing the score to 17-7 after 55 minutes.
Tavistock cancelled out the points two minutes later when they scored back under the posts after some strong counter-rucking saw them come away with the ball in a dangerous position.
The final quarter of the game saw a further three tries scored by the hosts owing to some fortuitous passages of play, closing the game down.
Despite today's score, a lot of admiration goes to the boys who battled through and played some great rugby against the odds both in and out of position and with just the two substitutes to make use of. It would've been tiring work in the sticky mud that occupied parts of the field.
Next weekend, the boys are back on the road as we head down to Plymouth to face Plymstock Albion Oaks in the rearranged fixture that was postponed just before Christmas. Kick off from Horsham Fields will be at 2:30pm.